On September 7, Apple held a presentation of its new products. She introduced the Apple Watch Series 8, AirPods Pro headphones, and iPhone 14 smartphones. They are presented in several versions and are radically different from previous models.
What are the features of the new iPhone 14 smartphones?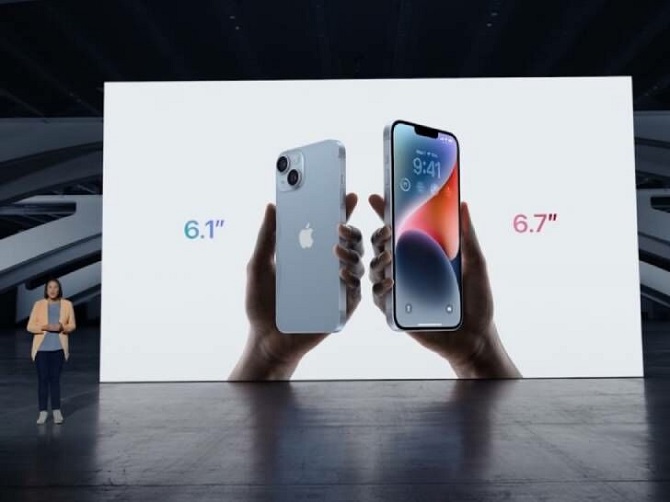 Phones from Apple are presented in several versions: iPhone 14 and iPhone 14 Plus, as well as Pro and Pro Max. The latter is very different in design.
The iPhone 14 has a 6.1-inch screen, while the iPhone 14 Pro and Max have a 6.7-inch screen. The first two versions of smartphones have an OLED display and are powered by a 6-core A15 Bionic chip.
The company claims that the battery charge of smartphones is enough for a whole day of active work without recharging. According to Cupertino, this is the highest battery life even for their phones.
Another innovation of the iPhone 14 is a dual camera, the main of which has a resolution of 12MP with a large sensor. It's 49% better than the one on the iPhone 13, and it's also much better at taking pictures in low light. The selfie camera has a resolution of 12 megapixels and auto focus.
Apple said that all versions of smartphones in the US will ship without a SIM card slot. At the same time, attention was focused on the advantages of eSIM, which cannot be removed from a smartphone if it is stolen or lost. Thus, the company decided to use this technology only for the American market.
Another new feature in the iPhone 14 smartphones is accident detection, which also appeared in the Apple Watch Series 8. The phones also have the ability to make an emergency call using satellite communications.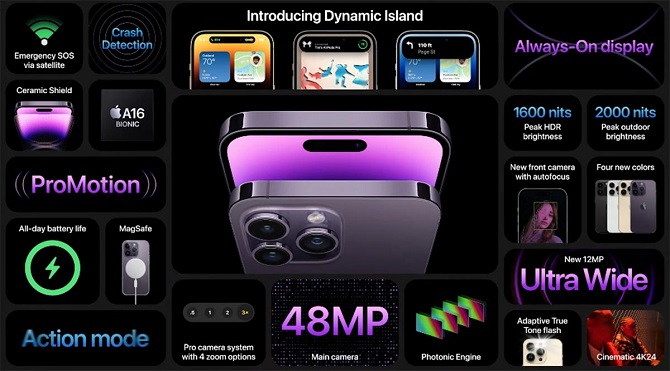 Smartphones iPhone 14 Pro and iPhone 14 Pro Max differ from their "brothers" in design. They do not have the famous "bang", but instead a dynamic window appears, which reflects alerts and messages from programs. Also in the window is FaceID and the front camera.
Smartphones with the Pro prefix are equipped with an HDR Retina display, they work on the A16 Bionic chip. Apple claims that it can perform four trillion operations to create high-quality photos. Thus, according to the Cupertinians, the camera in the iPhone 14 Pro and iPhone 14 Pro Max has become the best at the moment.
The Pro series uses 48MP cameras, so smartphones can take 2x more accurate pictures in low light.
How much do the new iPhone 14s cost?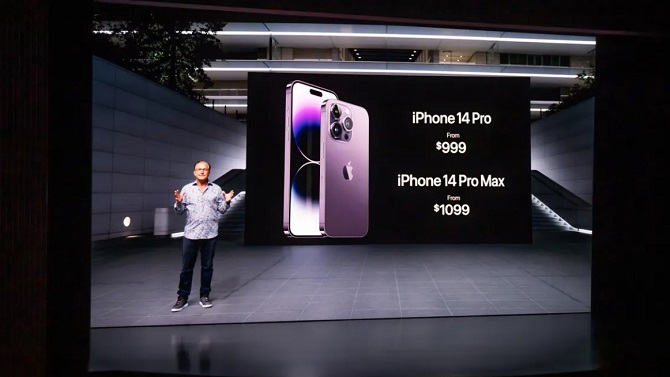 The simplest iPhone 14 will cost $799, while the iPhone 14 Plus will start at $899. The iPhone 14 Pro will start at $999, while the iPhone 14 Pro Max will start at $1,099.
Similar articles / You may like this