Ice latte is a great drink option for summer. It can be prepared with the addition of a variety of ingredients. There are many ways and variations of serving. We at joy-pup will tell you about the best cold latte recipes.
Classic Ice Latte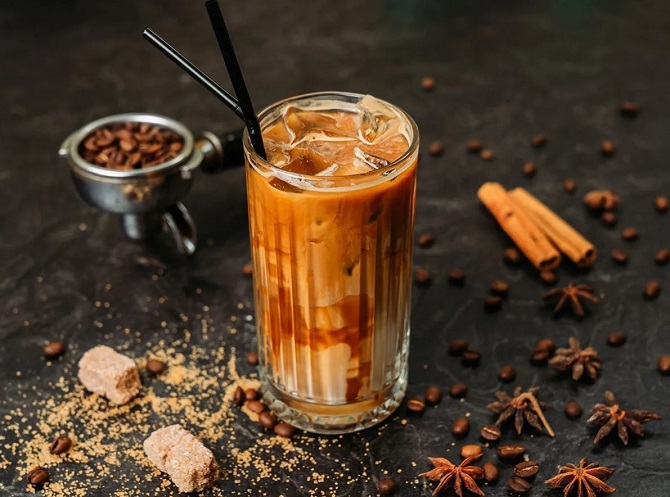 Cold coffee has a pleasant milky taste, and also perfectly quenches thirst. It is perfect for the hot season.
Cooking Ingredients:
one shot of espresso;
20 ml of any syrup;
130 ml of milk;
4 ice cubes.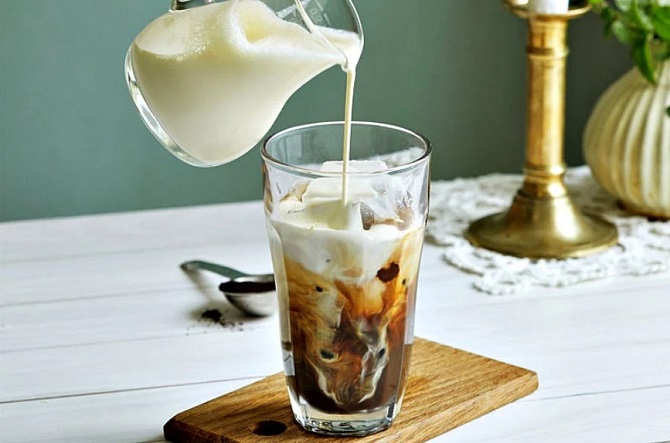 How to make cold latte?
Brew espresso in a coffee machine or coffee maker.
Pour the milk into a special coffee glass.
Add any syrup of your choice, as well as ice.
Add chilled espresso, pouring it down the side of the glass.
Cooked coffee can be decorated with grated chocolate cream, cinnamon or fruit.
Cold latte with oreo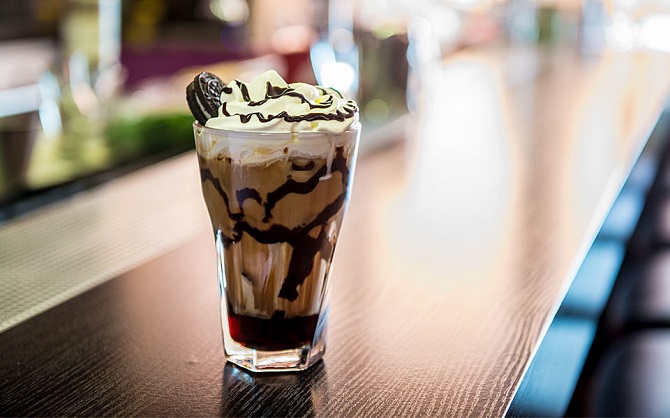 To prepare this coffee, the following ingredients are used:
chocolate syrup;
cold espresso;
milk – 120 ml;
chocolate sauce – 10 ml;
whipped cream – 5 g:
oreo cookies – 1 pc.
How to prepare a drink?
Drizzle the inside of the glass with chocolate sauce.
Put ice cubes in it to the top.
Pour in the milk and espresso, also add the syrup.
Decorate the cocktail with whipped cream, chocolate, oreo cookies.
Cold latte can have a completely different taste, depending on the filler chosen. For example, it can be with ice cream, pumpkin, strawberry, orange, etc. flavored syrup. Garnish your drink with whipped cream and create an invigorating, summery latte.
Similar articles / You may like this