During a snack, you should not overload your stomach with very nutritious and fatty foods. But to pamper yourself, you need to choose the right dishes. We at joy-pup tell you what you can prepare for a snack and offer several recipes.
Watch the bonus snack sandwich recipe video
Toast with avocado and egg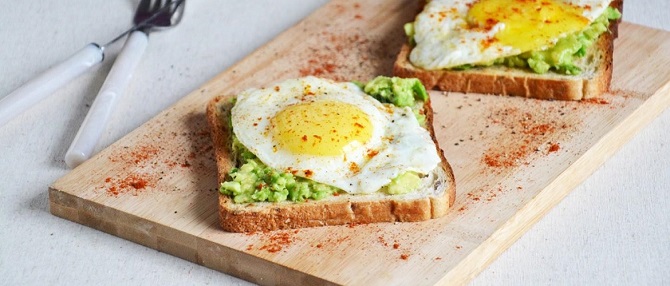 Ingredients:
2 slices of bread
1 ripe avocado
2 eggs
Salt and pepper to taste
Step-by-step preparation:
Fry the bread until golden brown.
Cut the avocado in half, remove the pit and slice it into thin slices.
In a deep frying pan, fry the eggs until desired doneness.
Place avocado on bread, top with egg and sprinkle with salt and pepper.
Greek yogurt with honey and nuts
Ingredients:
1 cup Greek yogurt
2 tbsp. spoons of honey
Handful of walnuts
Preparation:
Place Greek yogurt in a bowl.
Add honey and stir thoroughly.
Sprinkle nuts on top.
Mini sandwiches with chicken and vegetables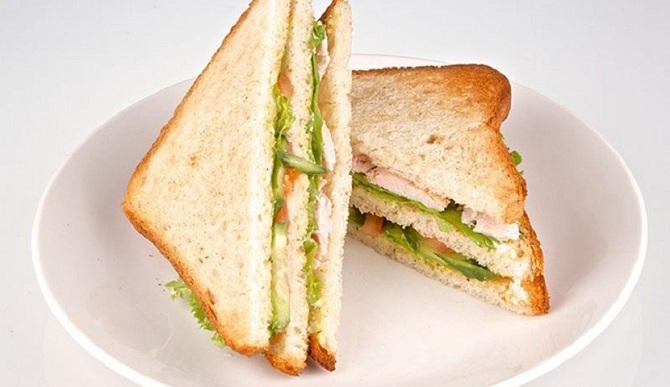 Ingredients:
4 slices of bread
100 g chicken fillet, boiled and chopped
1/4 cucumber, thinly sliced
1 carrot, cut into thin strips
2 lettuce leaves
2 tbsp. spoons of mayonnaise or mustard (of your choice)
Step-by-step preparation:
Fry the pieces of bread in a frying pan with a little oil until golden brown.
Coat one side of each piece of bread with mayonnaise or mustard.
Place chicken, cucumber, carrots and lettuce on one half of the bread.
Cover the filling with a second piece of bread to create a sandwich.
Fruit salad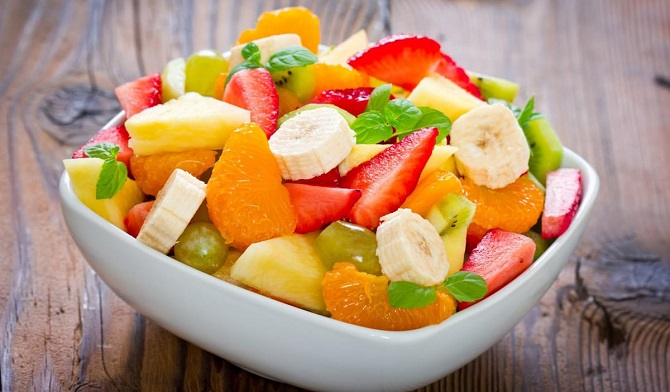 Ingredients:
1 apple, diced
3 strawberries, cut into wedges
1 banana, sliced
1 orange, sliced
Handful of grapes
Juice of half a lemon
2 tbsp. spoons of honey
Step-by-step preparation:
Combine all the fruits in a bowl.
Pour lemon juice and honey over them.
Stir thoroughly and serve.
To be continued…
Similar articles / You may like this