The New Year is approaching, and every housewife thinks over the menu for the New Year's table. In addition to the standard and your favorite dishes, you need to serve those dishes that will appease the owner of the year. And in 2023 it will be the Black Water Rabbit. Therefore, it is important that the delicacies fit the gastronomic preferences of this animal as much as possible. Also, your dishes should please the Tiger, the master of 2022, who can leave you good luck.
Year of the Rabbit – what should be on the table?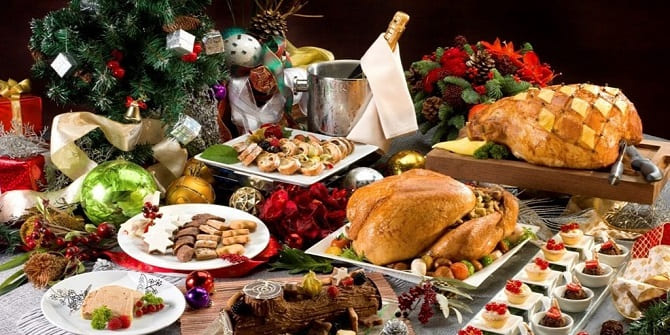 When forming the New Year's menu, it is necessary to dwell in detail on those dishes that definitely need to be served. Even though the Rabbit is not a predator, you cannot do without meat. But there is an important limitation: do not serve dishes from the symbol of the year. Also give up beef, otherwise dishes from it will offend the symbol of the outgoing year.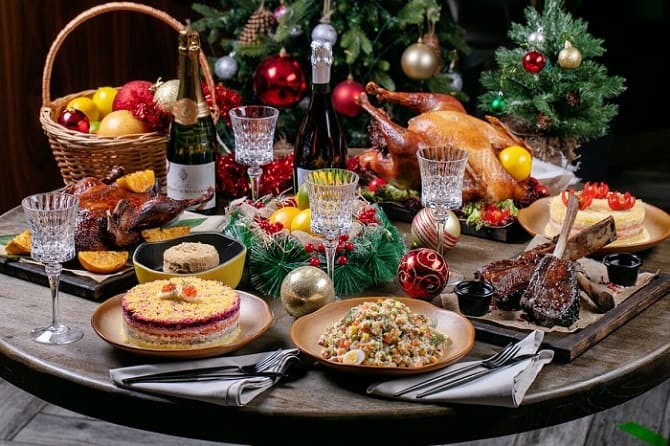 Let's take a closer look at what to serve on the New Year's table in the Year of the Rabbit 2023.
Main dishes can be fish, pork, poultry and lamb. They can be cut into fairly large pieces or served whole. Also, meat components can be included in warm and cold salads, this is an excellent choice for the New Year 2023.
As a side dish, choose boiled, stewed or baked vegetables, as well as cereals. You can boil rice, make a side dish of wheat or barley groats. By the way, dishes from vegetables, greens should be more than from meat. You can use both cooked and raw vegetables. Be sure to have carrots and cabbage.
New Year's drinks are served, carefully choosing their type. The rabbit is an aristocratic animal, and this must be taken into account when choosing alcohol. So, be sure to have champagne on the table. And other types of alcohol may be present, but in limited quantities or in cocktails.
Soft drinks should also be on the New Year's table in 2023. Freshly squeezed juices and compotes will be an excellent choice.
What to cook for the New Year 2023?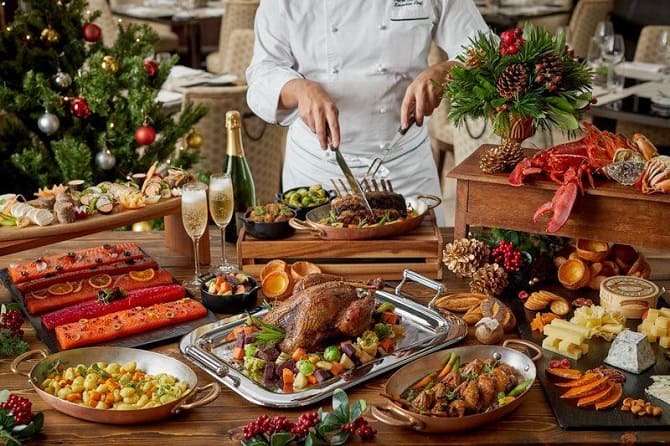 Plan your holiday menu early so you can stock up on all the groceries without haste and never forget anything. If you are going to add a new treat to the New Year's table, be sure to practice cooking it to appreciate its taste.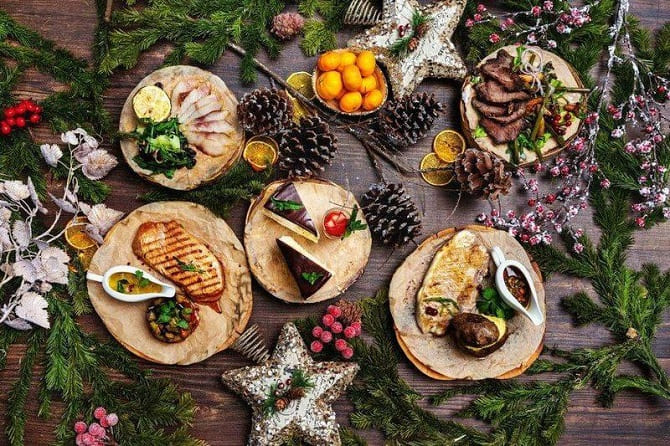 We have compiled an approximate menu of what to cook for the Year of the Rabbit 2023:
snacks: meat and vegetable, rolls, sandwiches, sausage and cheese cuts, fresh vegetables;
hot meat and fish dishes: turkey, goose, pork, lamb, any fish;
a side dish of vegetables or various cereals;
desserts: with fruit filling or made entirely from fruit;
drinks: champagne, light wine, juices, compotes.
Of course, you can add other dishes to this menu to appease the Black Water Rabbit. After all, it is important that the New Year's table is perfect for you.
What can not be served on the table in the New Year of the Rabbit 2023?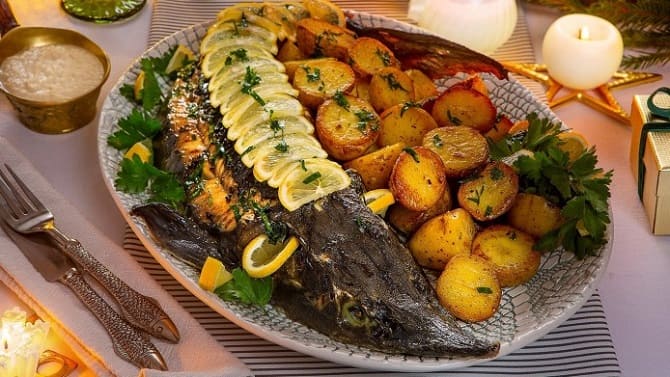 If you want this animal to bring good luck to your side, some dishes and foods should be discarded. In no case should the following dishes be on the New Year's table 2023:
rabbit meat, hare;
all legumes – chickpeas, peas, lentils, beans, beans;
strong alcoholic drinks (allowed only in cocktails and in small doses).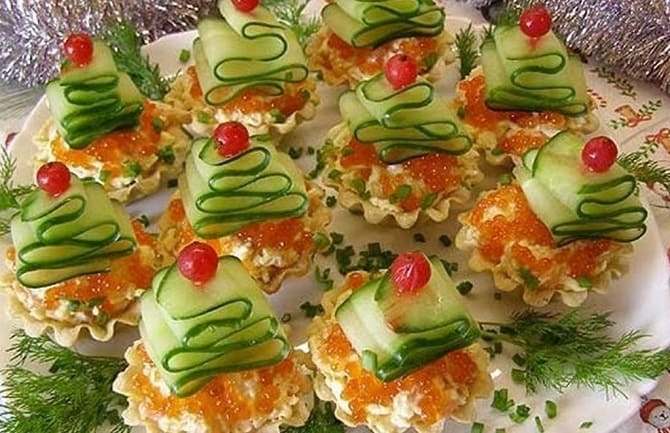 By the way, since the Rabbit is a calm and pet animal, try to cook all the dishes on the table with your own hands. The owner of 2023 will definitely like it.
How to arrange a New Year's table and dishes?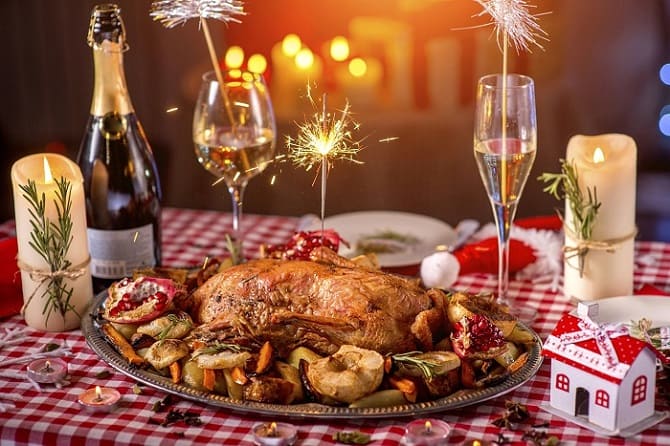 Refuse excessive decor – everything should be simple, beautiful. Use natural materials (cones, twigs, leaves) as decor, and silver, brown, white, purple, orange or green should be the main colors.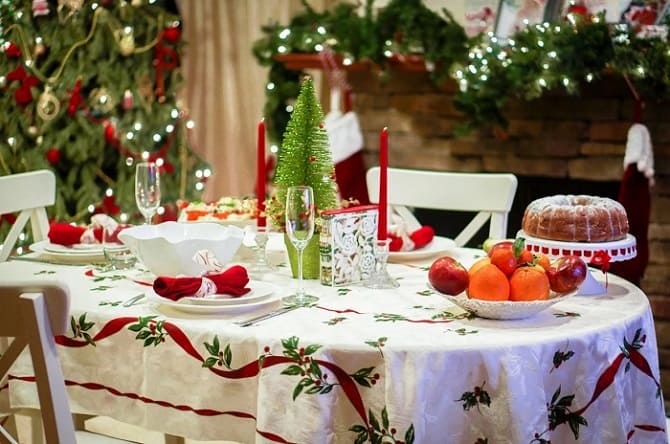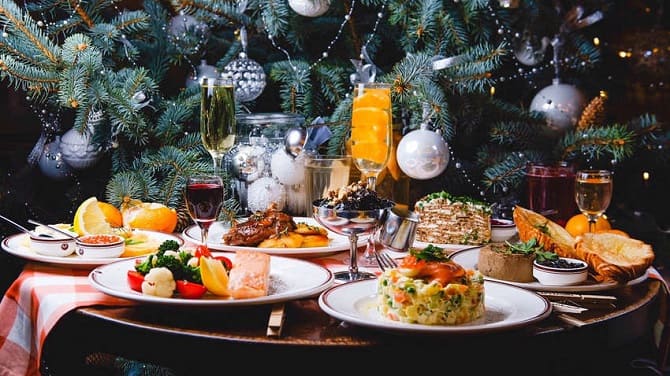 Be sure to decorate the dishes with fresh herbs. There can be quite a lot of it, the Rabbit will definitely like it. You can also lay out salads in the form of a muzzle of a rabbit or carrot.
Similar articles / You may like this