A sprig of cotton has become a trendy decorative element in the interior, flower bouquets, and gift wrapping. Due to its tenderness and lightness, this flower gives a special appeal to any composition that looks great at any time of the year. See Joy-pup for a step-by-step tutorial on how to make your own cotton sprig.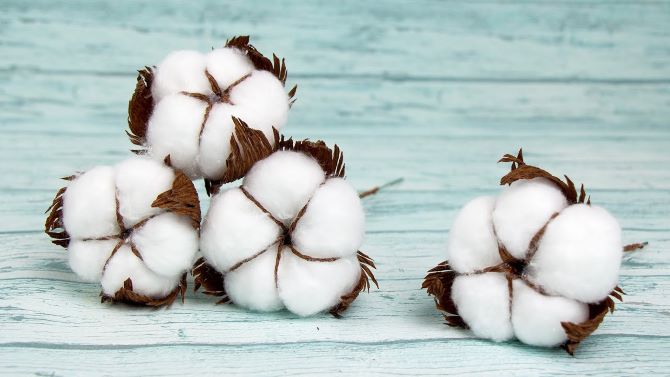 How to make handmade cotton: a master class step by step
Before proceeding with the handmade, decide for what purposes you will use the resulting product. If for interior decoration, then you will need a tree branch to which attach cotton. For a flower arrangement, you need to make a flower on a wire. If you want to decorate some thing, it is enough to make only a cotton flower, without a stem.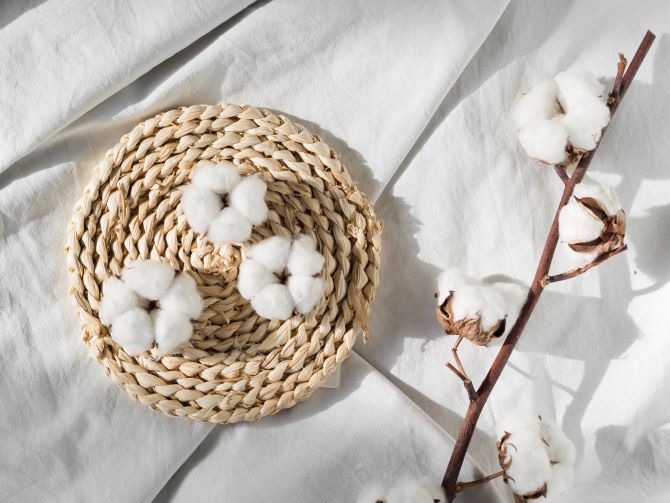 You will need:
cotton wool (synthetic winterizer, holofiber);
glue gun;
brown teip tape;
brown thread;
needle;
brown paint (acrylic);
egg carton.
Step 1. Prepare the necessary materials and tools for handmade.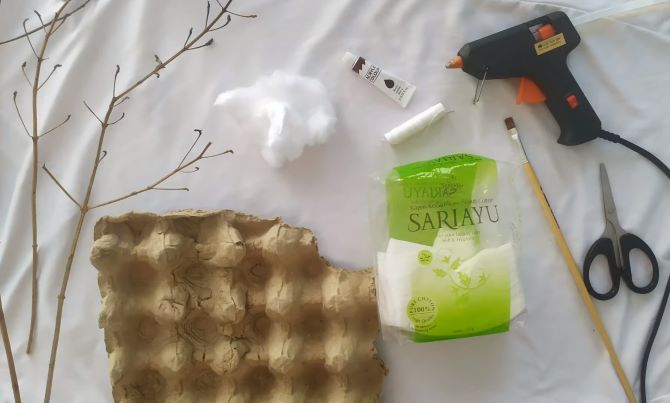 Step 2 Using scissors, cut out individual egg bottoms at the bottom of the package. Form a quatrefoil out of it. Then cut a small piece of cardboard from the side of the "petals" around each cup to lengthen the petals and separate them. Make the petals with scissors corrugated, paint the product with brown paint, and while it is wet, bend the petals towards the center. After painting, this design will serve as the basis for cotton balls.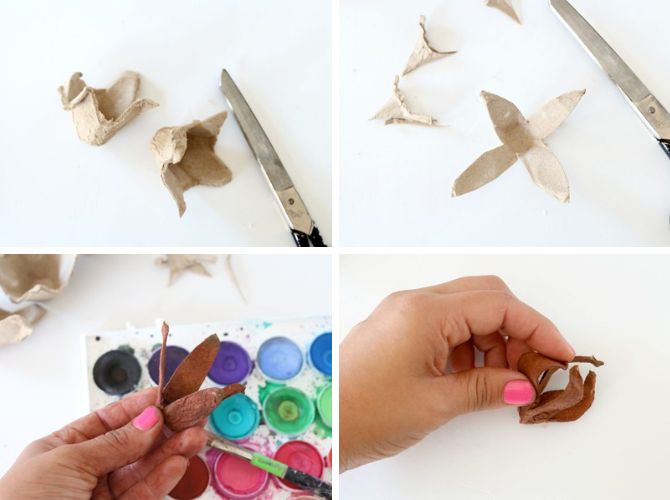 Step 3. Take a piece of cotton wool (synthetic winterizer or holofiber) and form a ball 6-7 cm in diameter.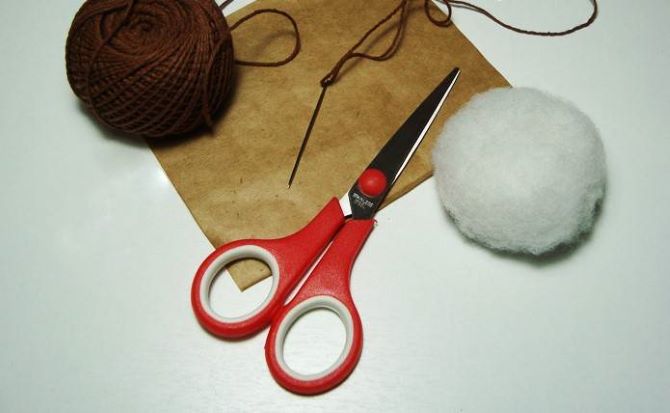 Step 4. Wrap the ball with a thread, dividing it into 5 even petals.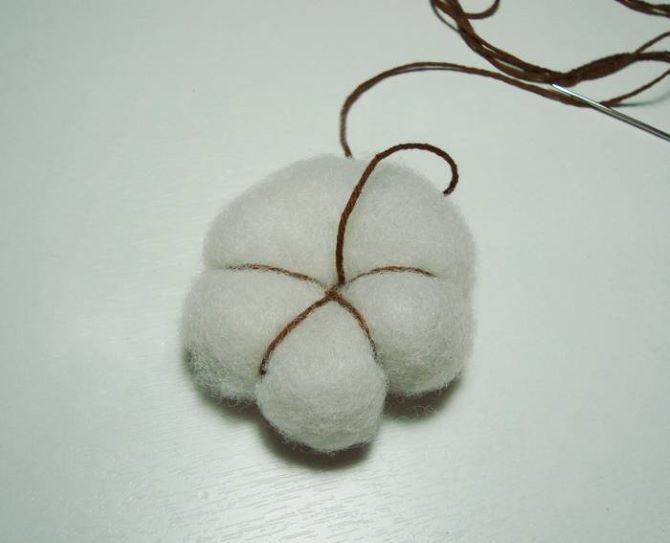 Step 5. Put a little glue on the bottom of the sepal, insert a cotton flower into it and fix it. If you are planning to make a sprig of cotton, attach a wire to the bottom of the flower, cover it with brown tape and tie it to a wooden branch.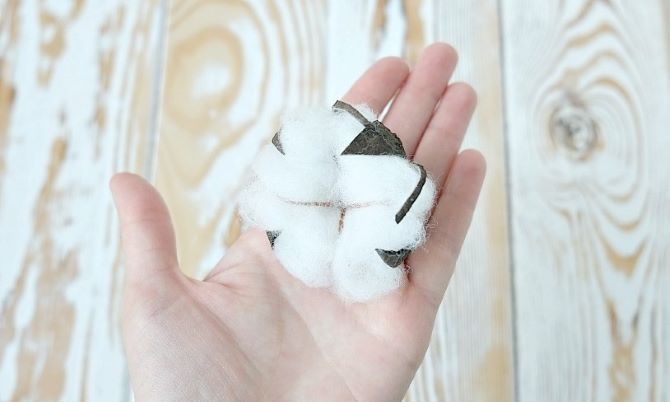 Bonus Video How To Make Cotton Flower
See ideas on how to use cotton in decor and making compositions.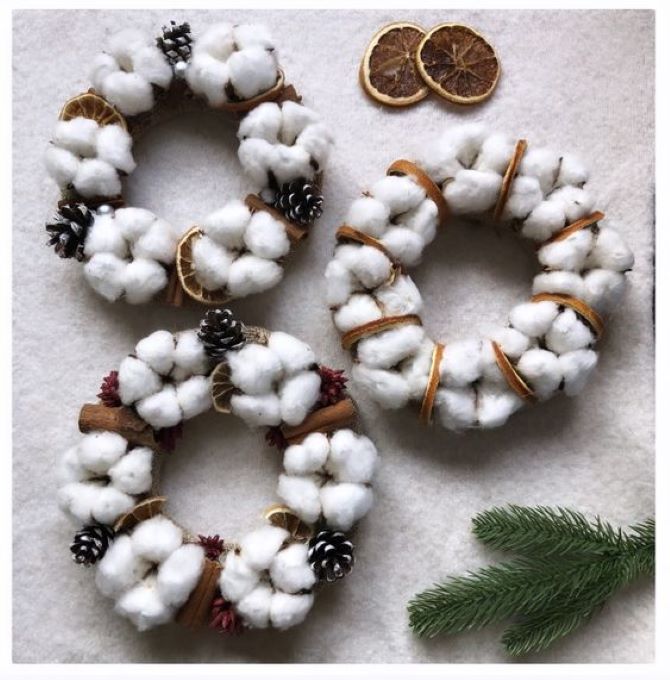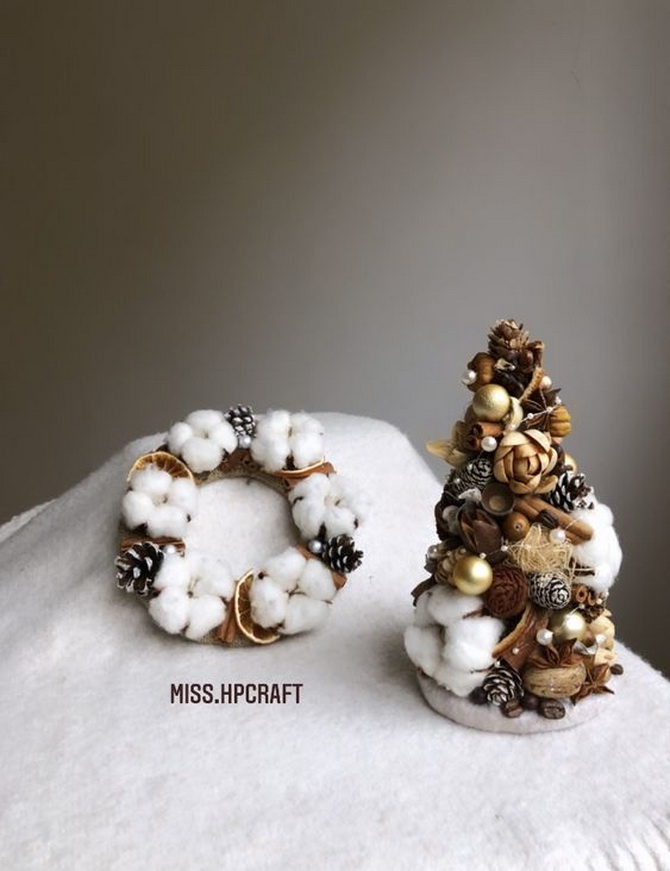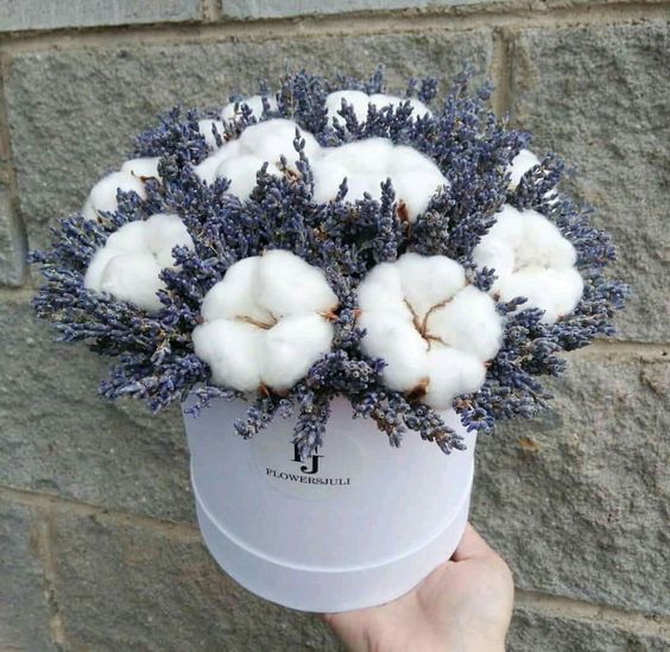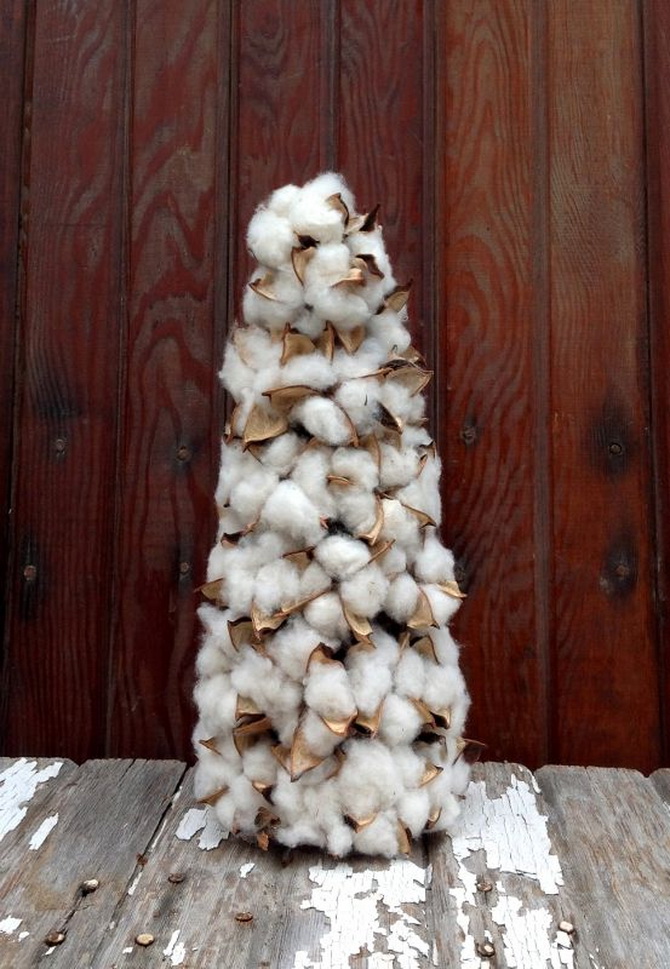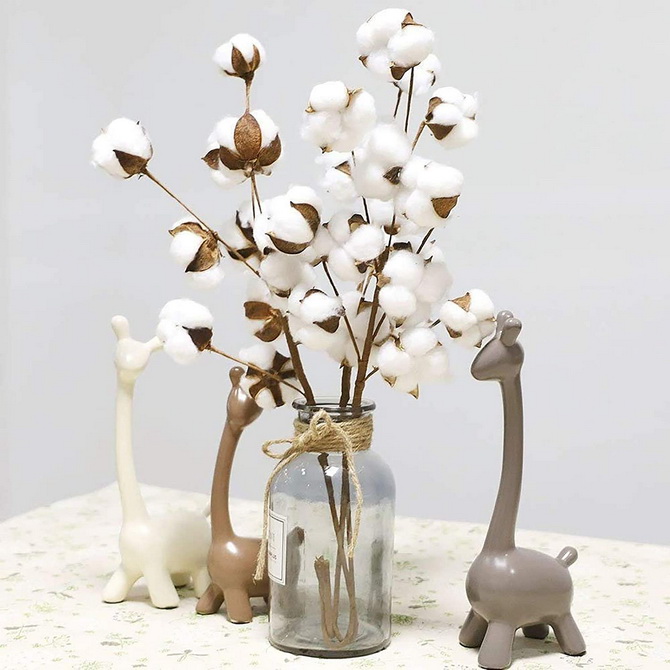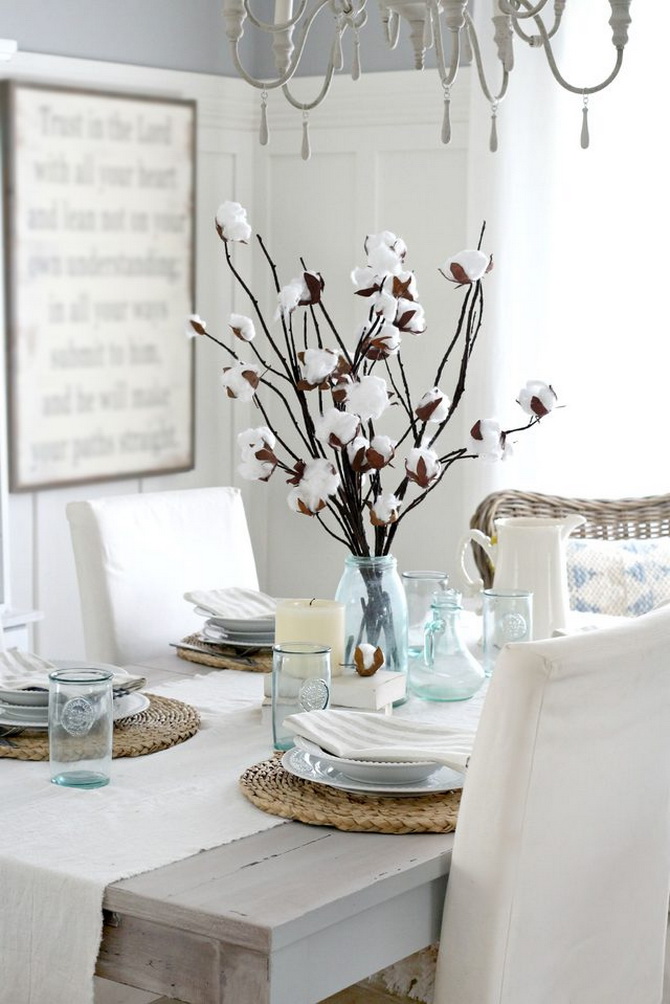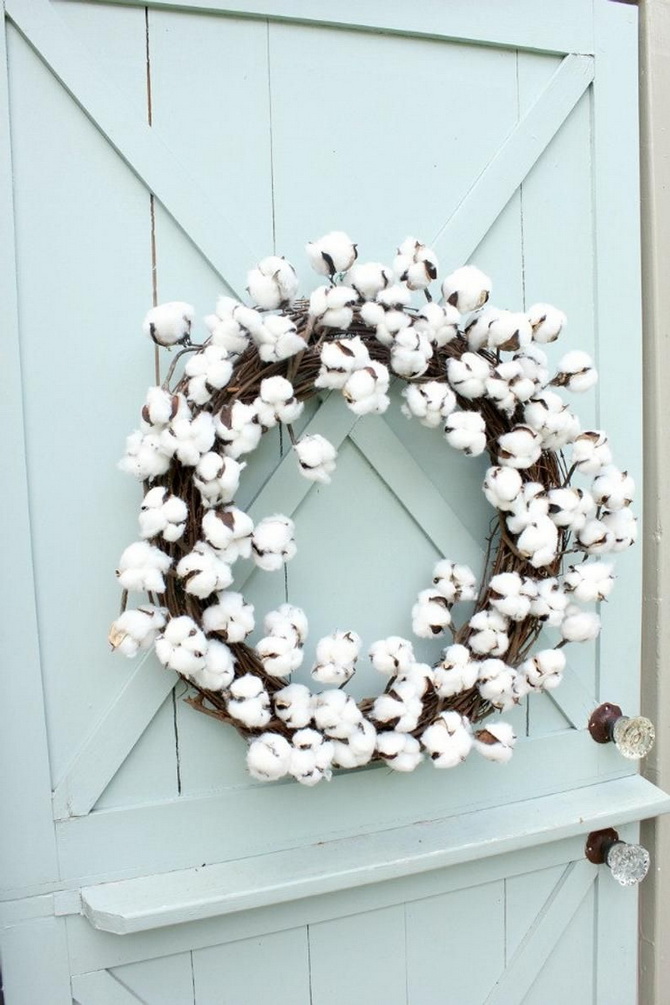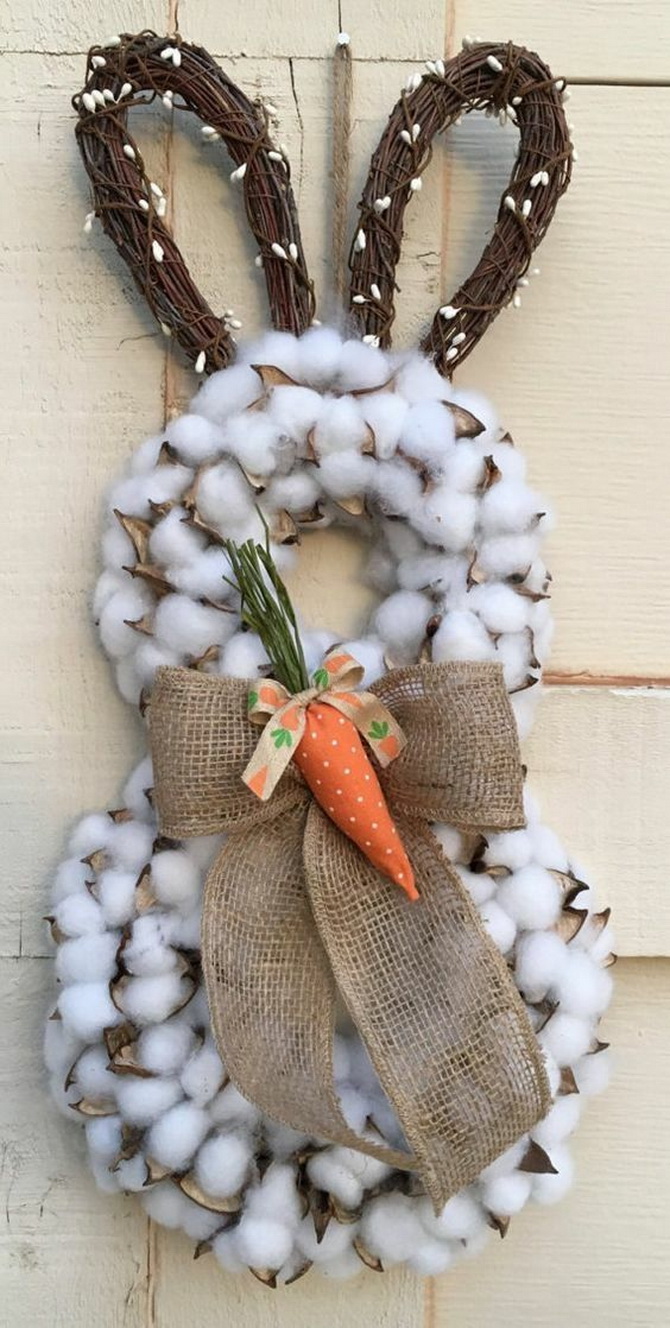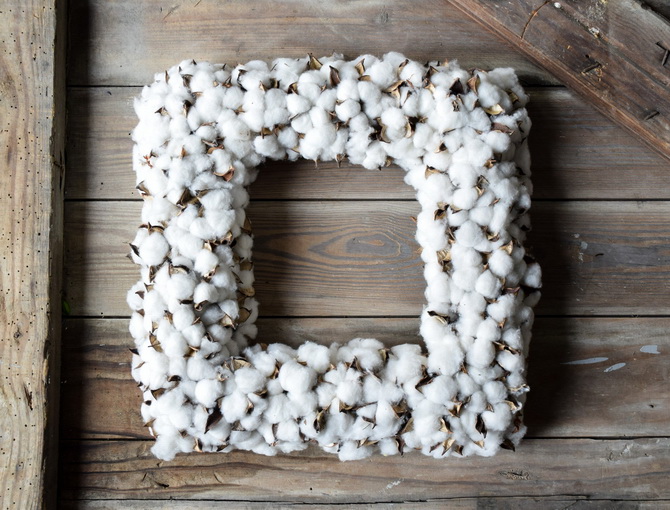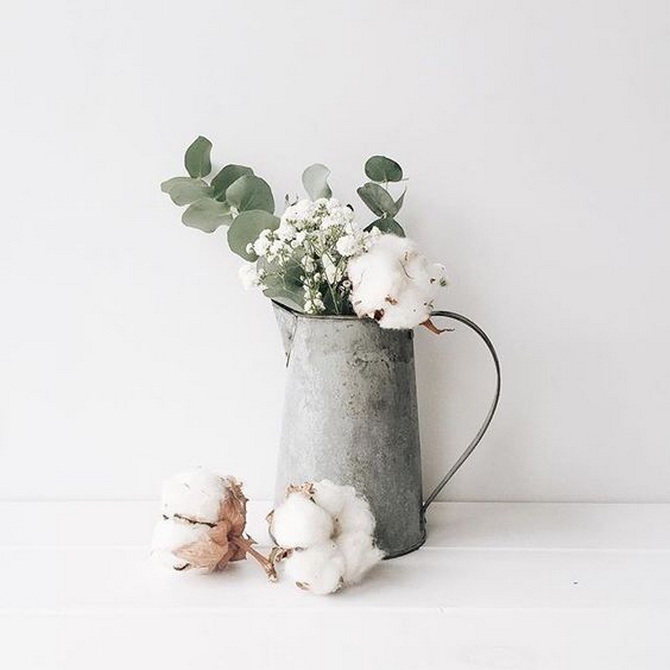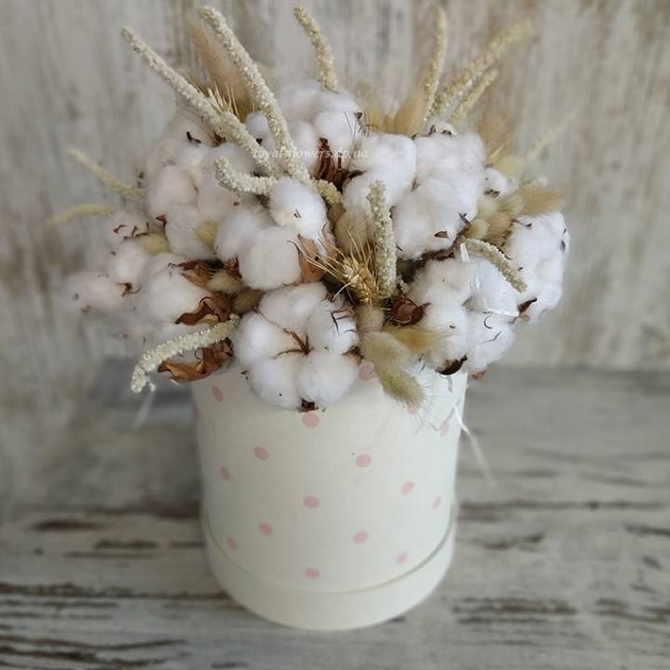 Similar articles / You may like this