We constantly hear on radio and TV about the necessity to protect against coronavirus or influenza. The simplest thing we can do is wear medical masks. No one will be surprised to hear that going to the pharmacy to buy masks is a fool's errand. There's no need to panic, but we also shouldn't underestimate the situation.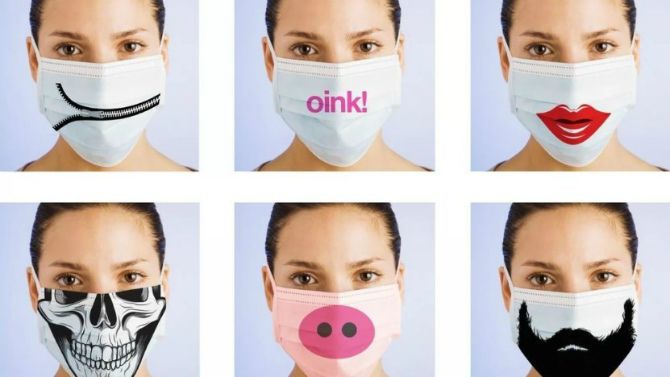 Chinese got used to a similar situation a long time ago. Joy-pup also got interested in the process of making a medical mask at home.
Medical mask made of nonwoven fabric
A do-it-yourself (DIY) medical mask can be made from toilet paper, napkins or absorbent paper towels. We offer the last option.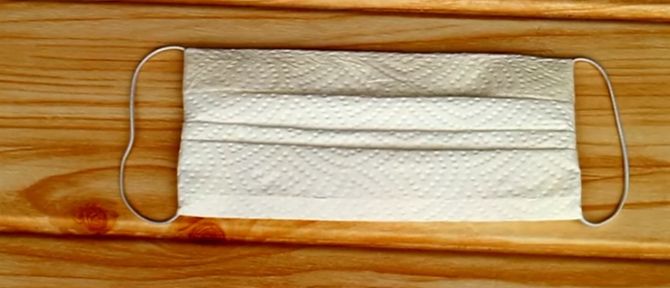 You will need:
paper towels;
double-sided adhesive tape;
elastic;
scissors.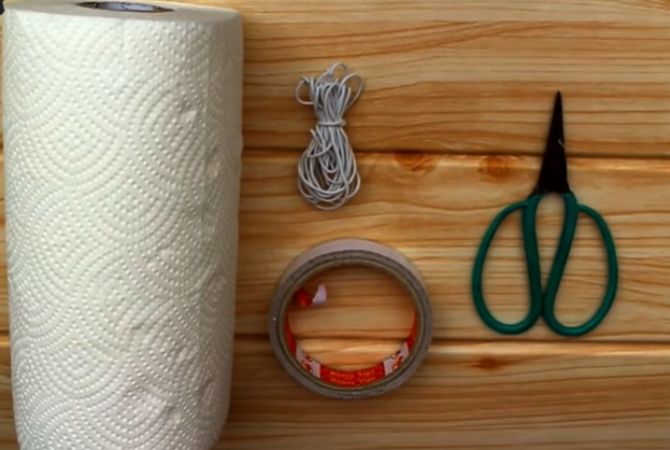 How to make a DIY medical mask:
1. Cut a piece of paper towel 32 cm long.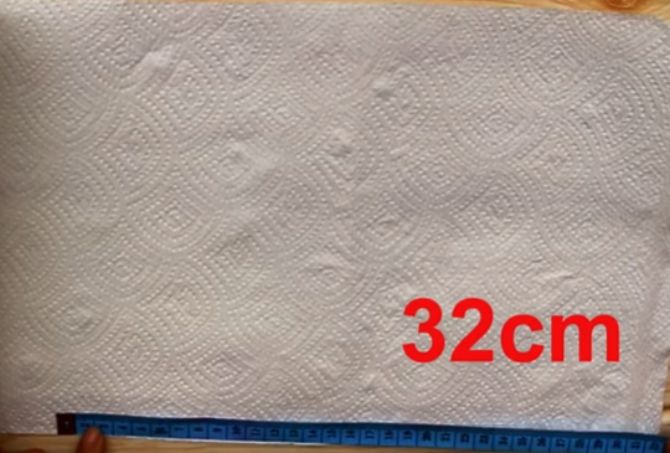 2. Fold in half. Glue adhesive tape on three sides of one half.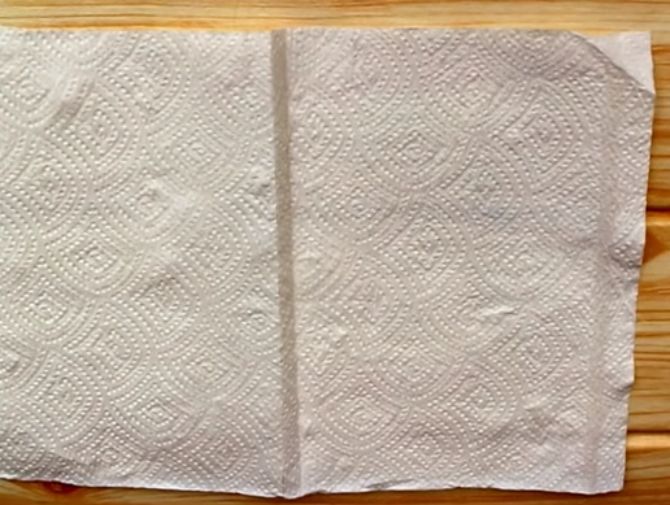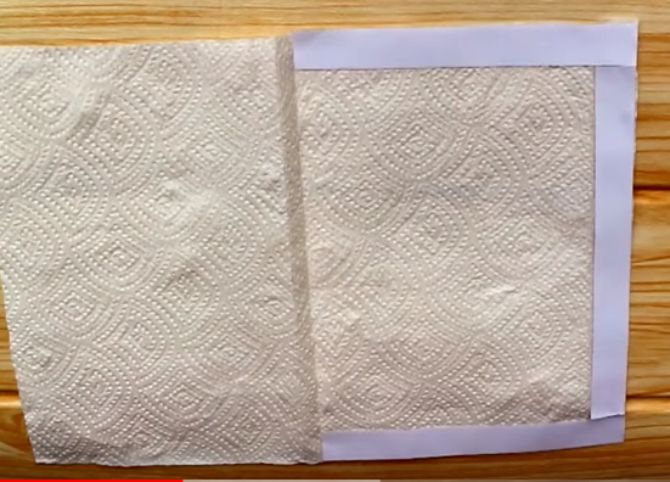 3.  Tear off the protective layer from the tape, fold the towel and glue it. Attach a strip of adhesive tape on the right side again.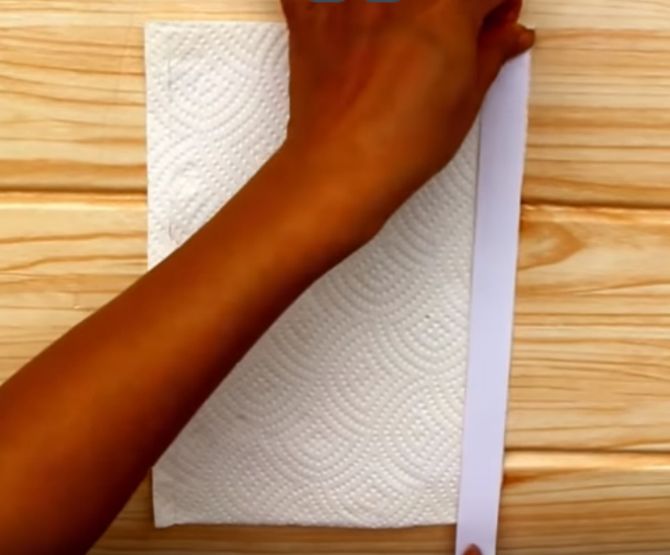 4. Bend the edge along the width of the tape and glue it. Flip the rectangle so that the long side lies horizontally. Concertina it up three times.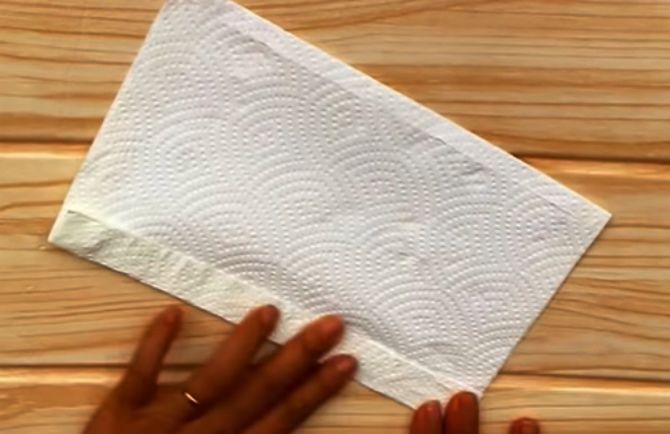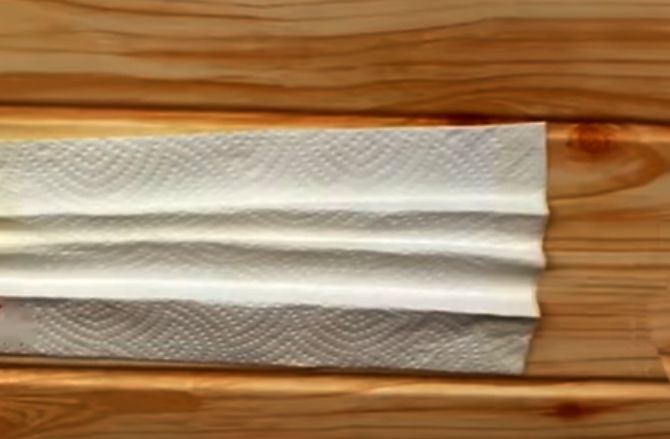 5.  Form it up a bit and glue the strip of tape on both sides.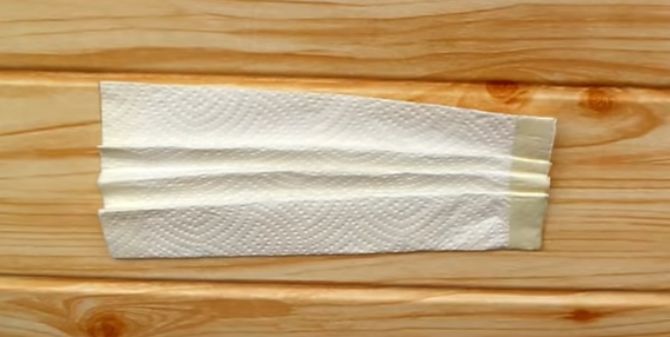 6. Attach elastic bands and fixate them with adhesive tape. If you don't have elastics buy a cord-elastic band. Cut a piece 22 cm long and tie in a knot.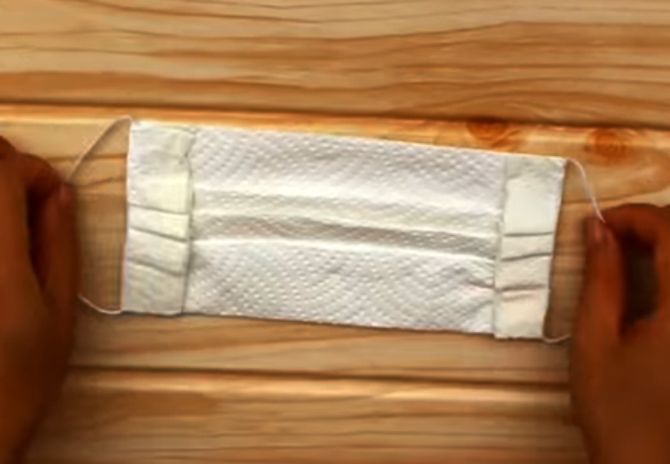 If some details of the description were unclear, watch the video.
Medical gauze mask
Paper masks are made quickly, but they become worthless also very quickly. We offer a more durable option which is a reusable gauze mask. You can sew it at home in 10 minutes.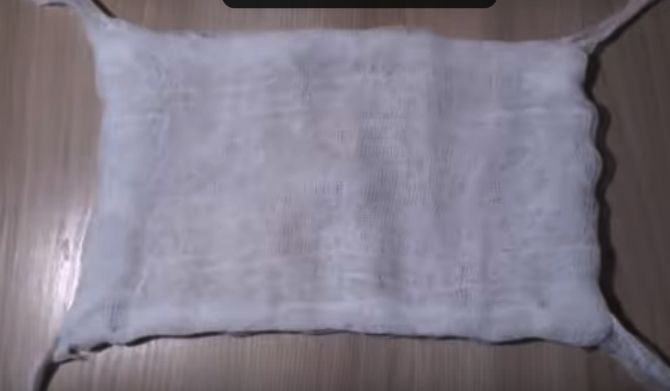 How to sew a mask from gauze without a cutout
A proper gauze mask must consist of several layers with cotton wool inside. A special cutout isn't needed. Just cut out the rectangles of the appropriate size.
For a gauze mask you will need:
gauze;
thread with a needle;
scissors.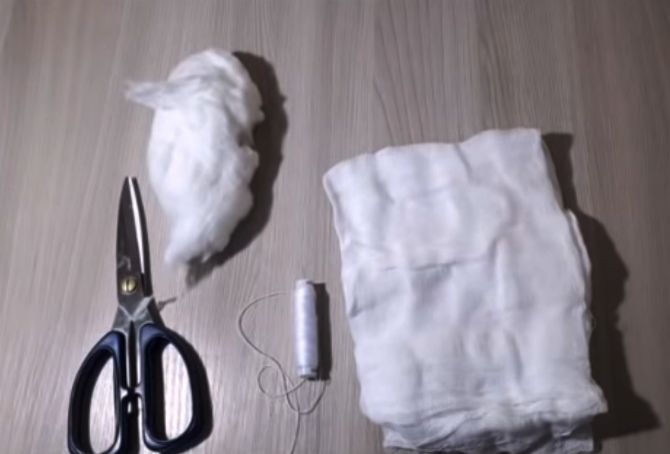 How to sew a DIY medical mask:
Fold the gauze into 4 layers and cut out 15×25 cm rectangles.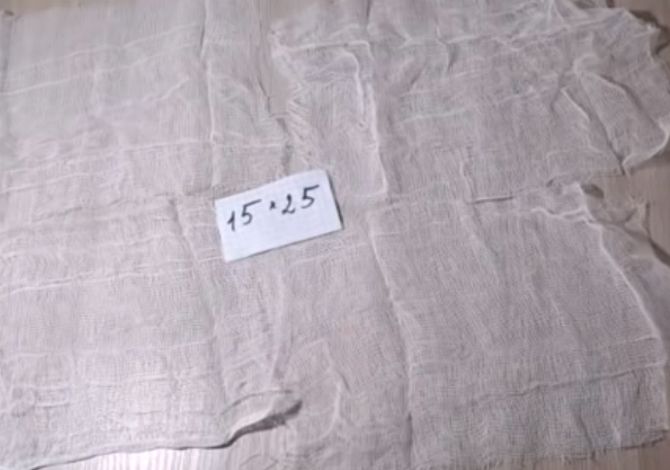 Cut 5×30 cm bands for the ties.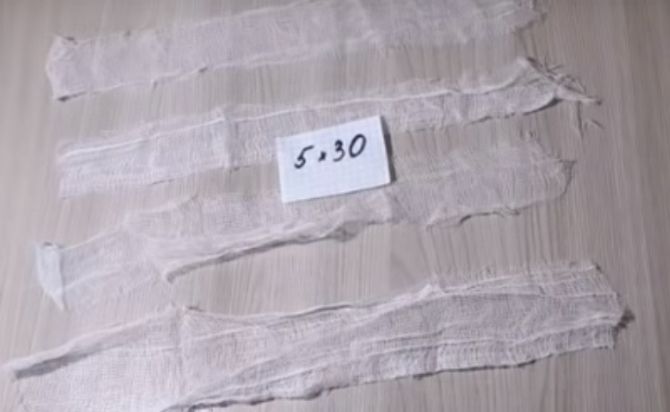 Fold the band ties ragged edges inward and iron.
Take three layers of gauze, put them together and attach at the corners of the tie as shown on the photo.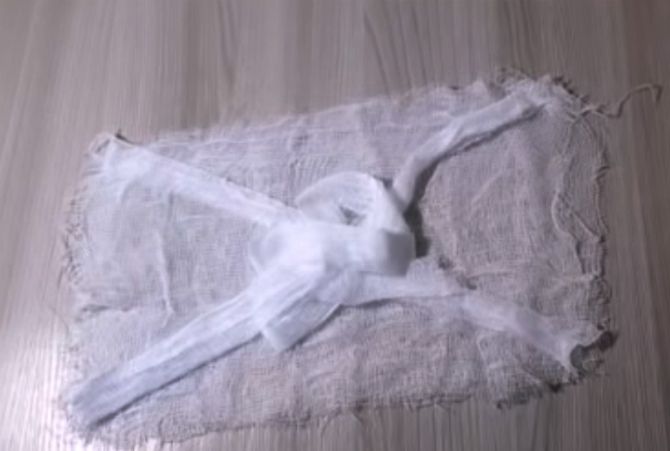 Put the fourth layer of gauze on top.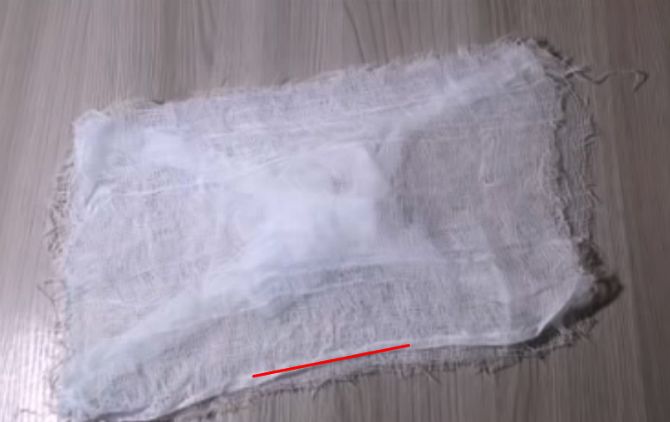 Sew on the edges, but leave a small hole so that it can be turned out and filled with cotton wool through it.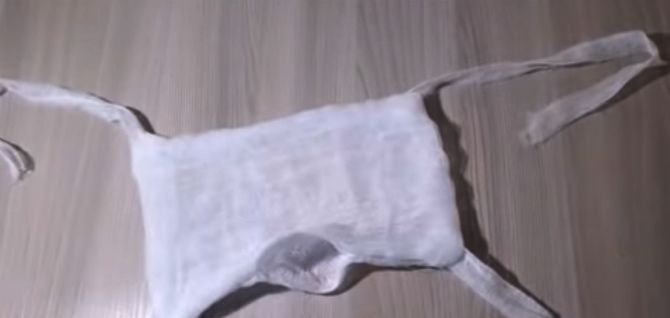 Here are the instructions on how to make a DIY mask that will protect you in public places.
Similar articles / You may like this