A beautiful New Year's look is impossible without a luxurious manicure. Monochrome or glittery, minimalistic or frilly, classic or eccentric – there are many options that will decorate the nails of every girl. New Year's is the right time to give our nails extravagance, and we at Joy-pup will present interesting ideas for New Year's manicure for the holiday.
New Year's manicure 2023 in red and white colors
Red color is always relevant for the New Year, and in combination with white, successful and concise nail designs are created. Calm white dilutes the aggressiveness of scarlet shades and gives restraint to the manicure. In the New Year's season, it is in great demand. Red and white manicure is associated with the symbols of the New Year: Santa Claus costume, Christmas decorations, striped caramel cane – these elements can be transferred to the nails.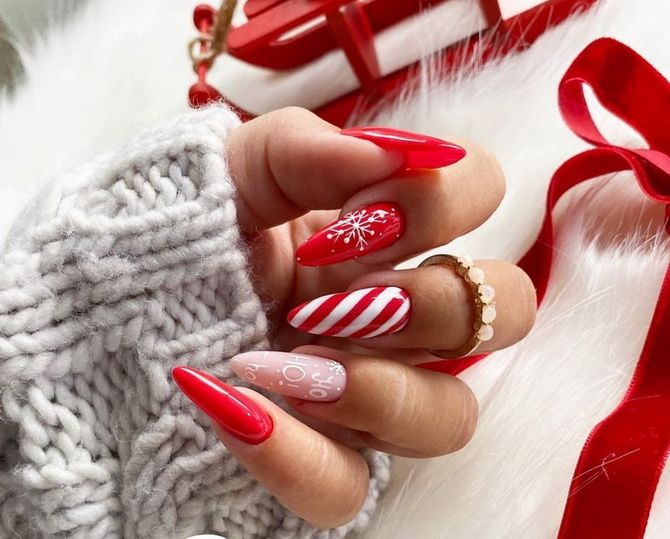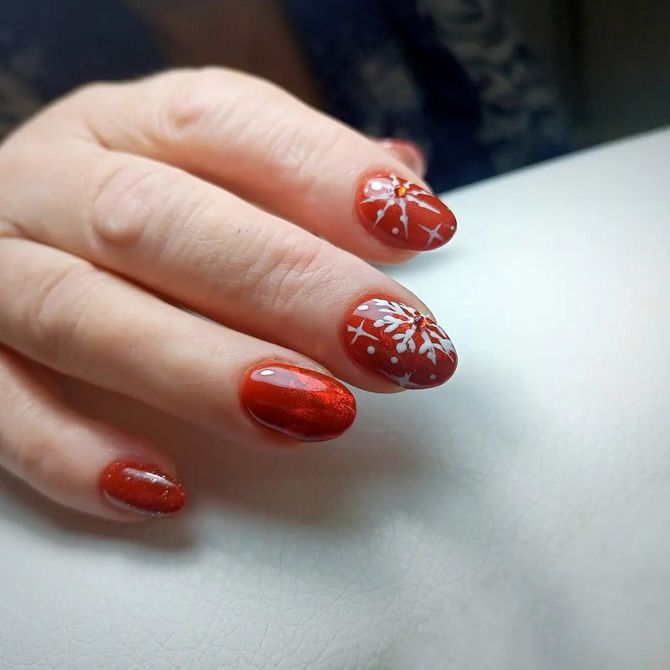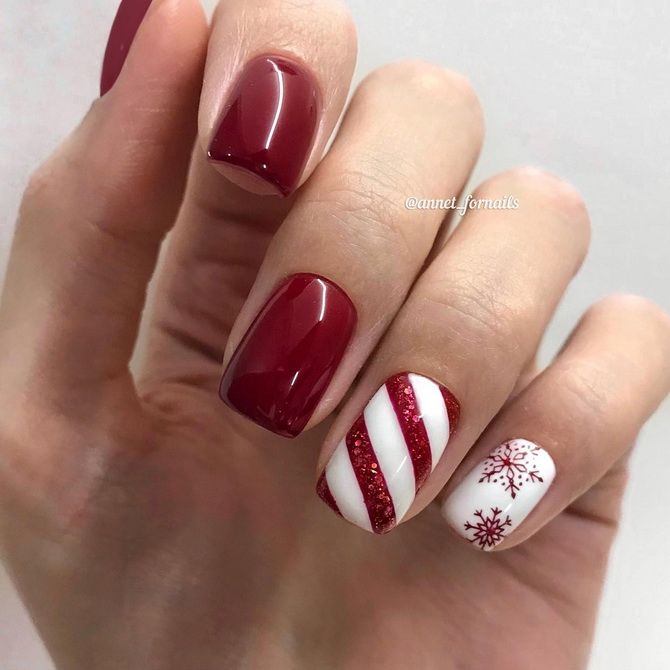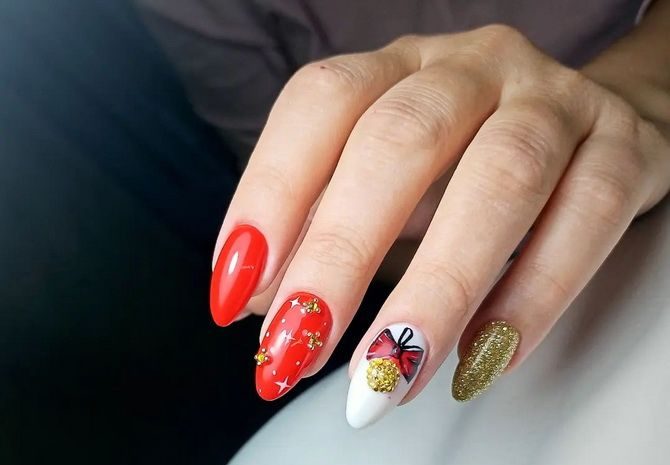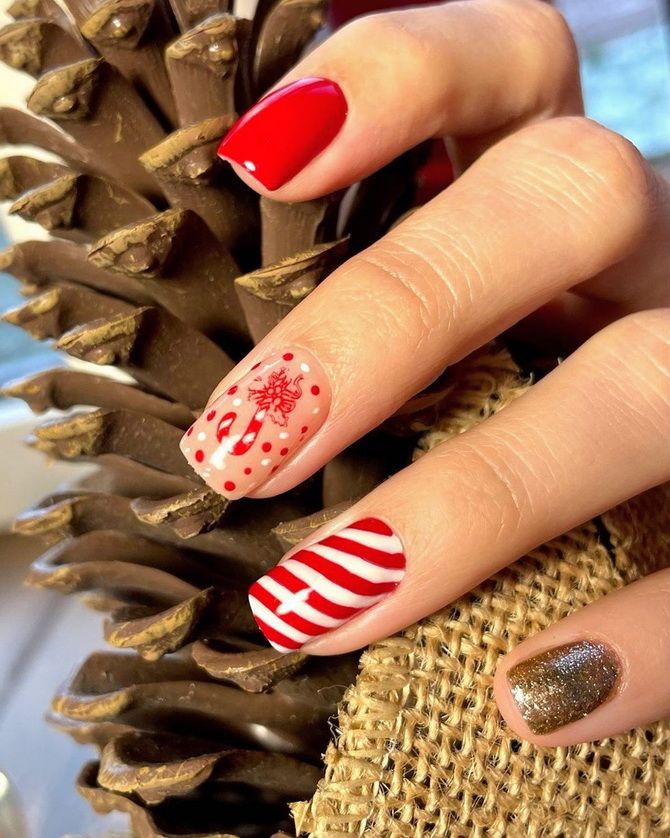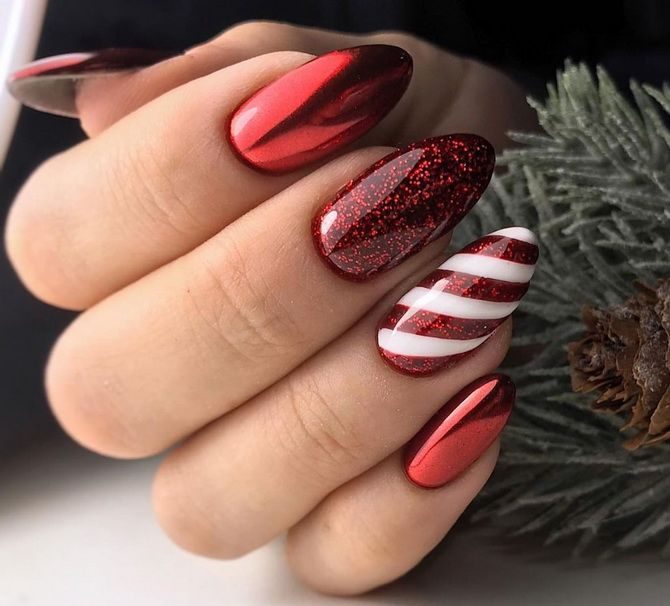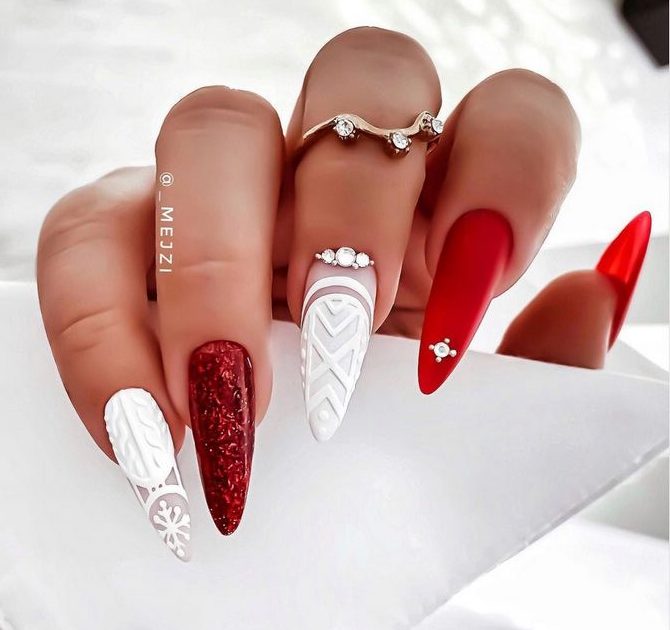 Manicure with a rabbit – a symbol of the New Year 2023
The patron of 2023 according to the Eastern calendar will be the Black Water Rabbit. He does not like colorful tones, preferring calm, delicate shades in manicure. Decorate nails in pastel, nude, silver, blue colors. A minimalistic rabbit pattern will look very elegant on your nails, and for a fun mood, create funny cartoon faces.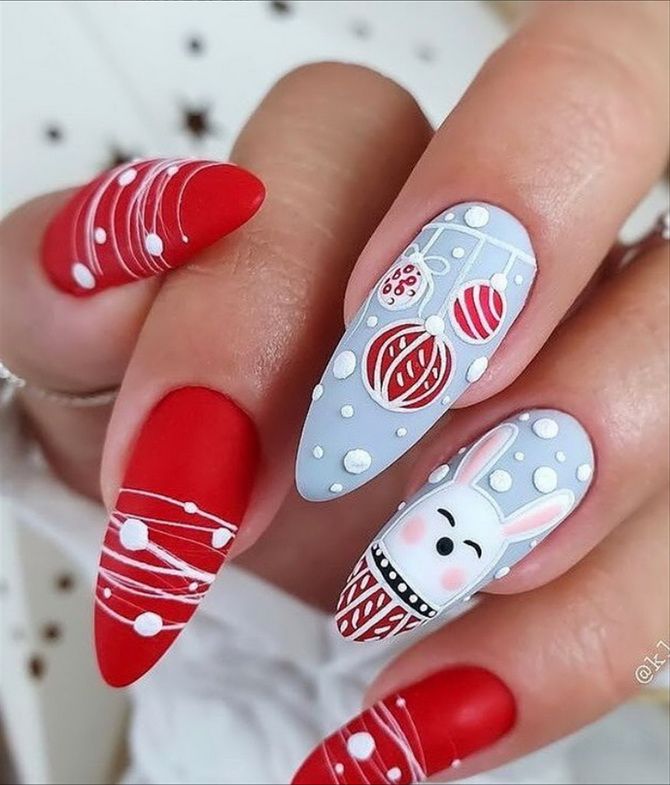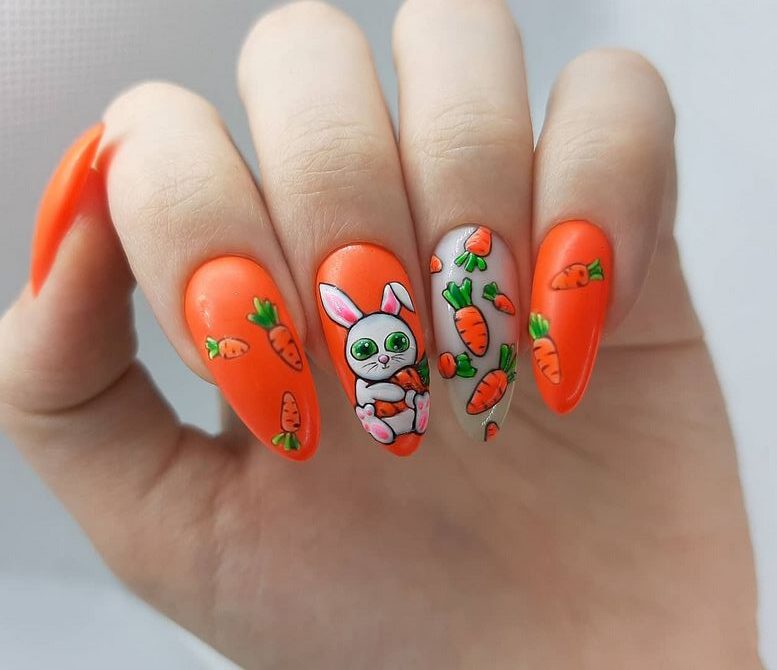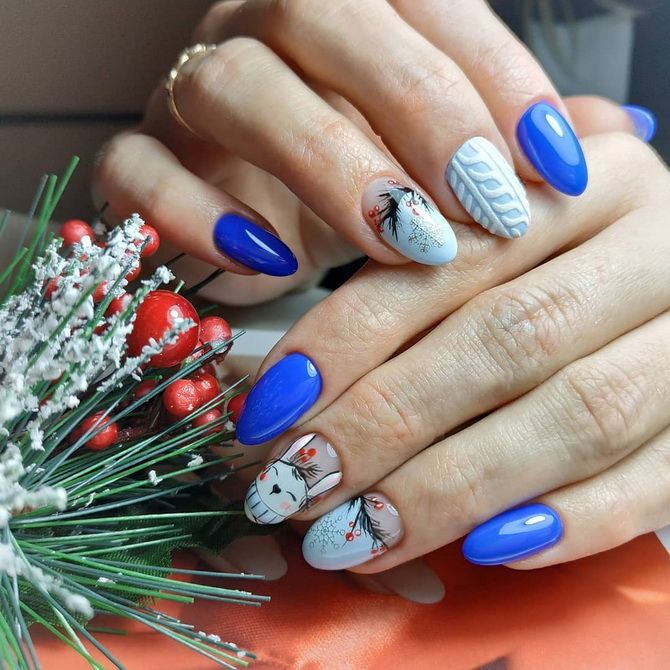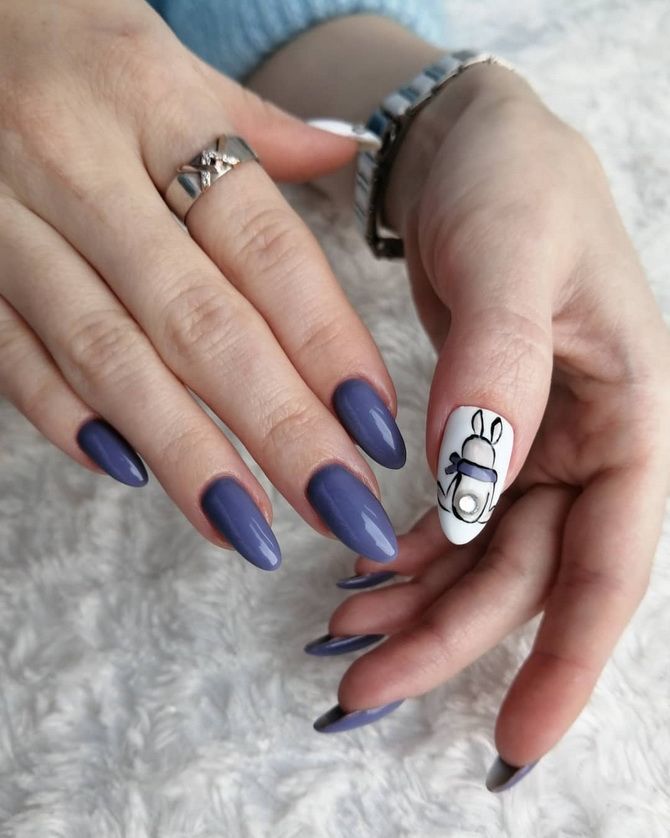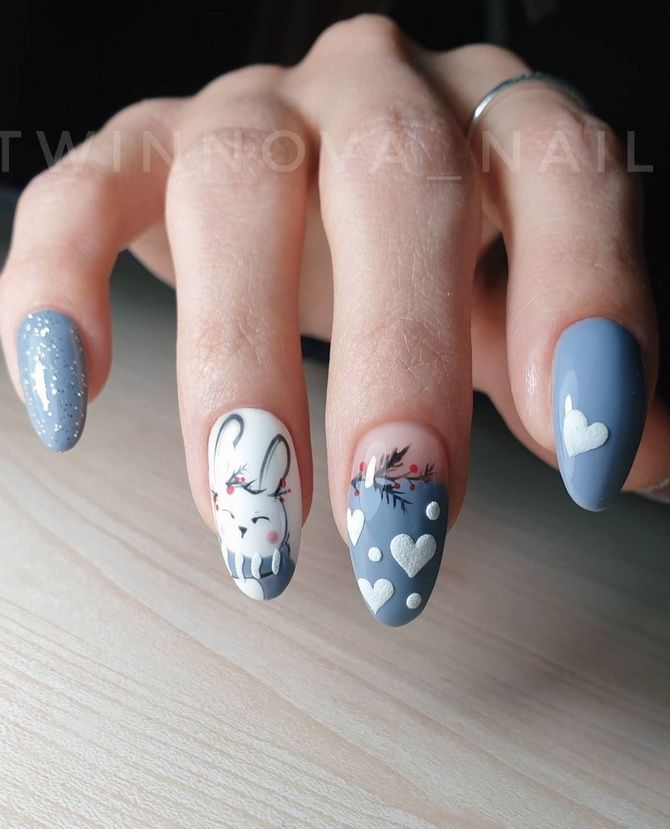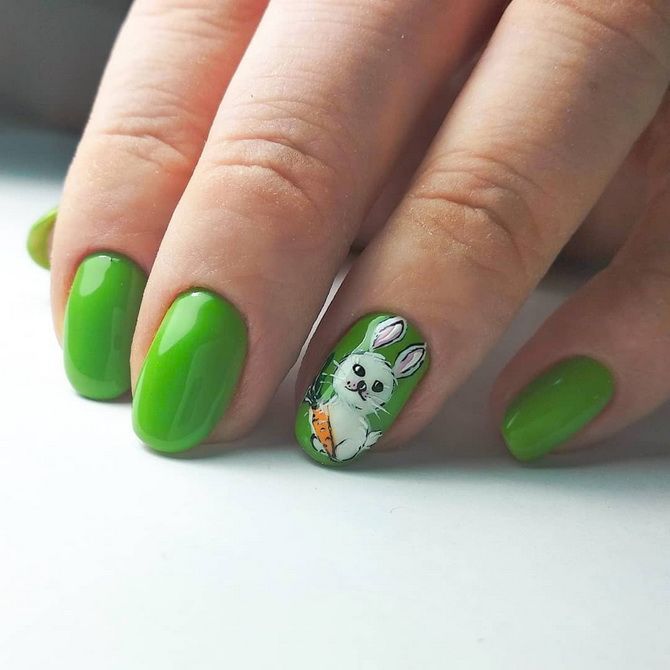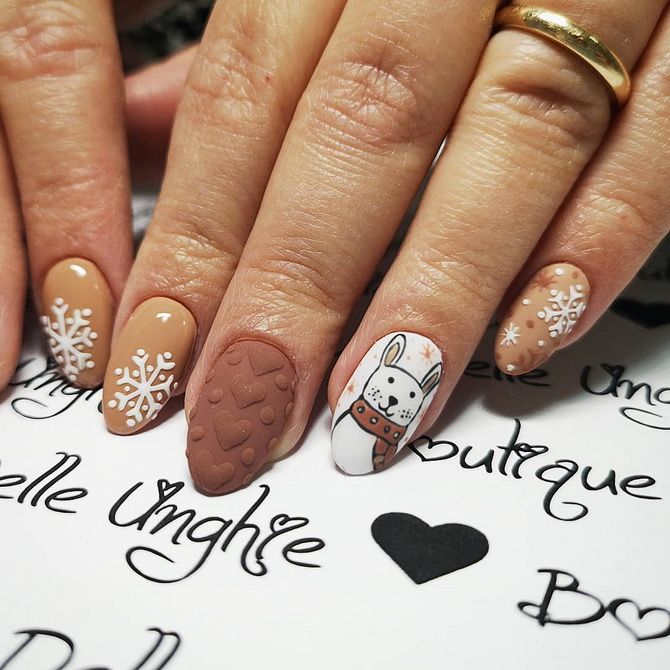 Glitter manicure for Christmas 2023
Christmas is a holiday that lets you shine! This is the perfect time to enjoy shimmery nail designs. Apply glitter, sequins, kamifubuki, glitter, rhinestones or other glittery elements to your nails for a stunning Christmas manicure. You can use it as a base or draw simple abstract patterns. You can mix a lot of glitter in different shades to create the most festive nail art.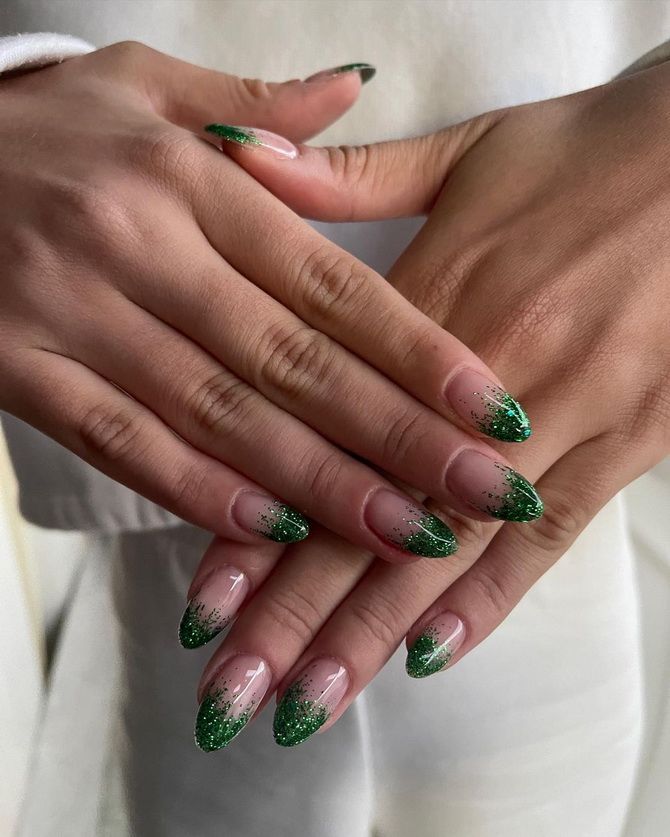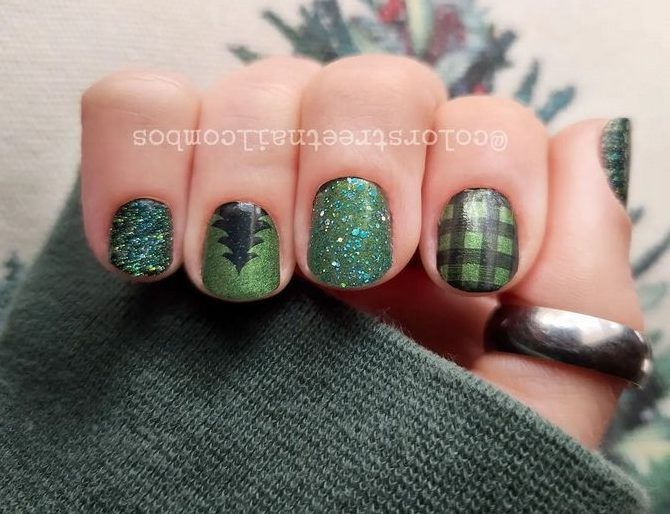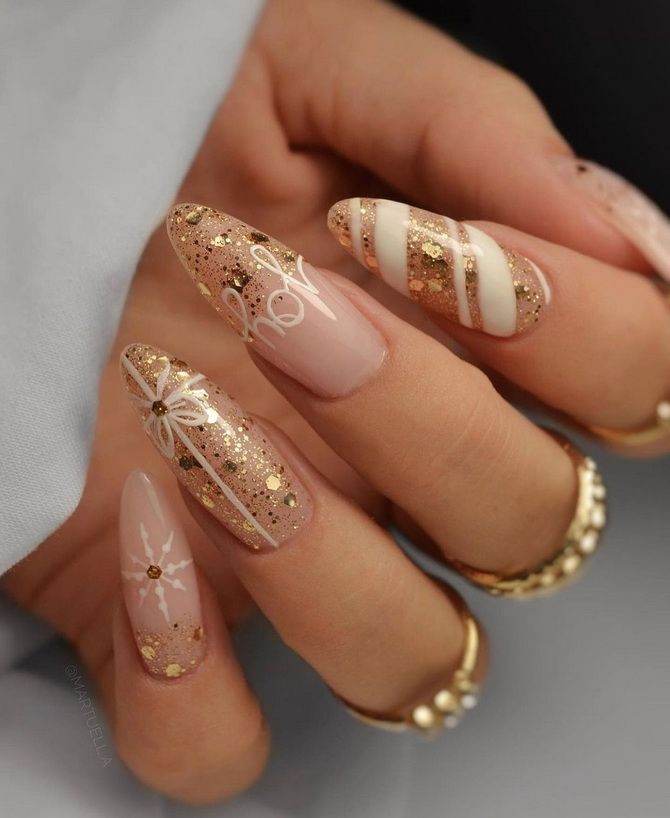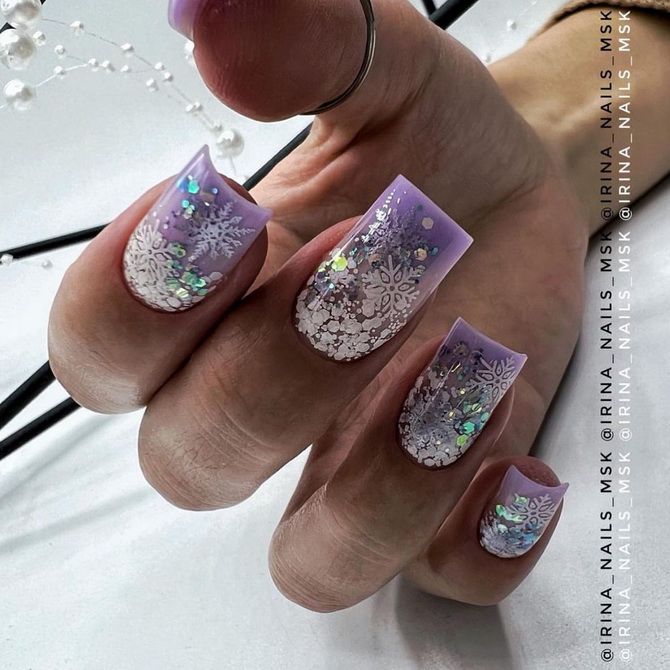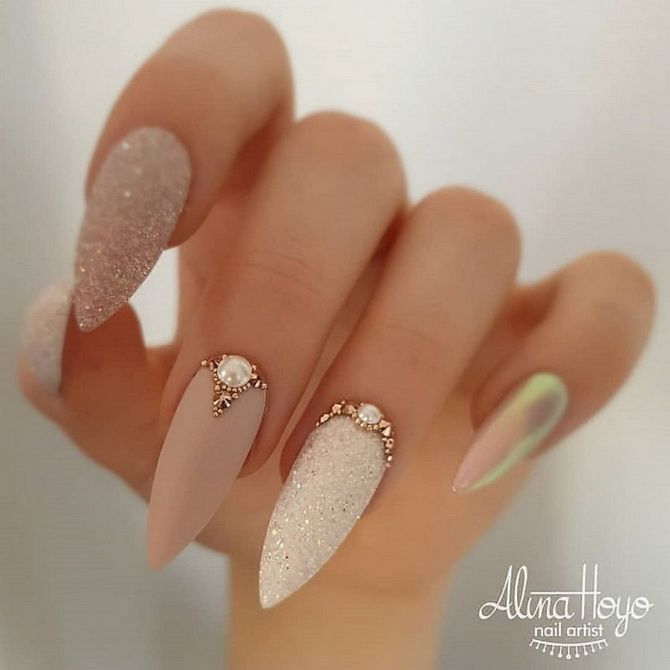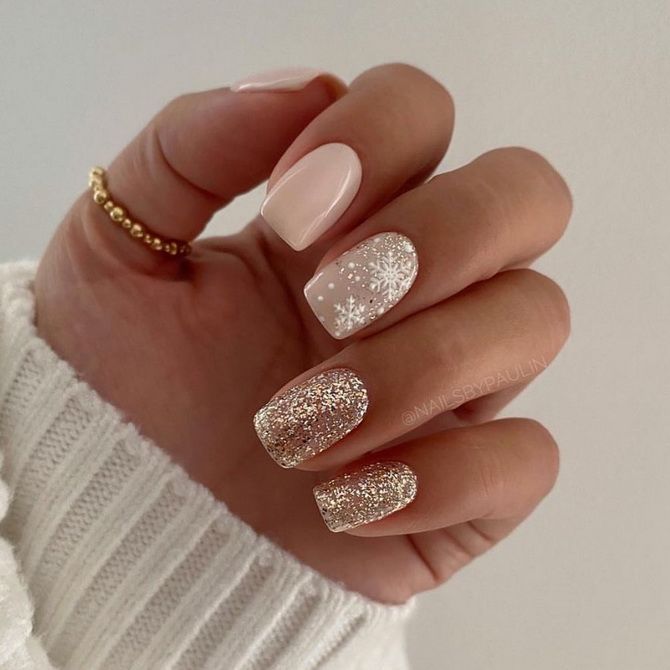 French manicure
Another popular option is French manicure. The classic choice of pink or milky as a base with a white line is the most common. For the New Year holidays, we propose to make one of the most stylish options for 2022 – a double French manicure. It differs from the traditional one by the presence of a double smile line in various variations. The minimalist design will make your nails look sophisticated and elegant.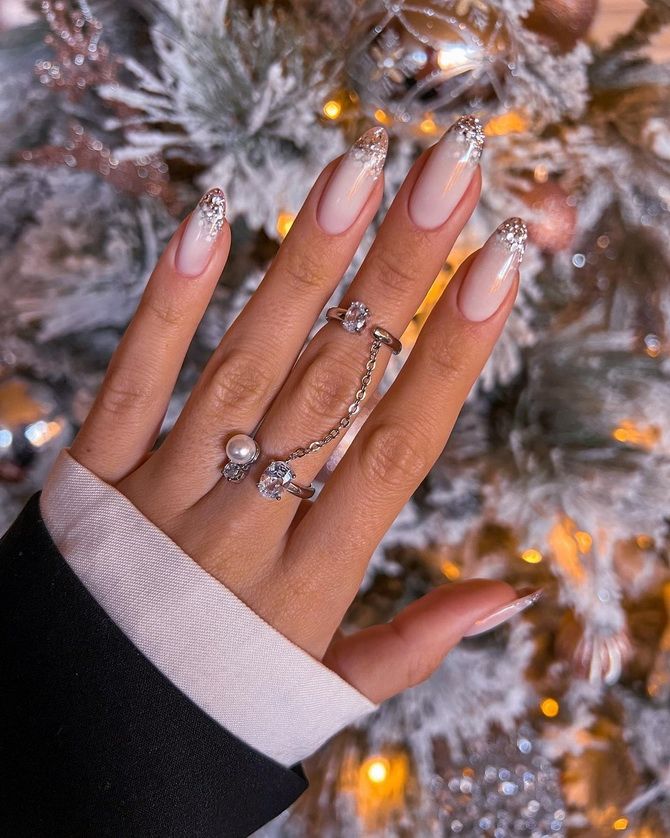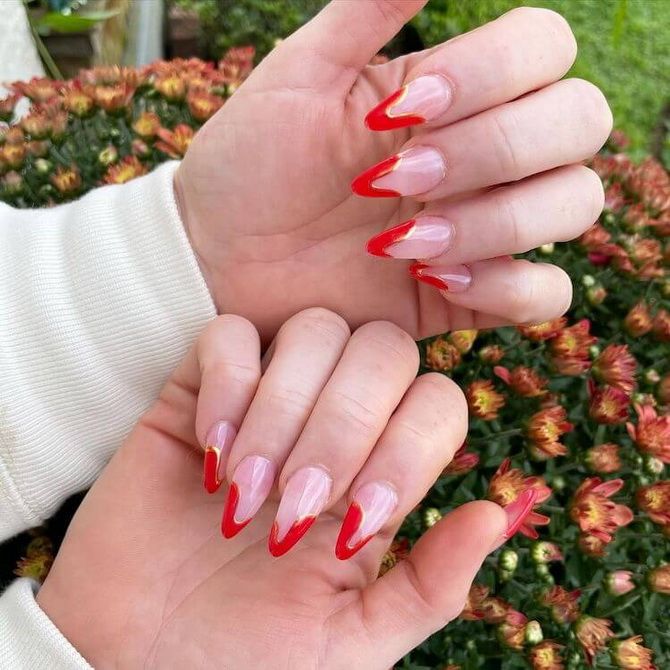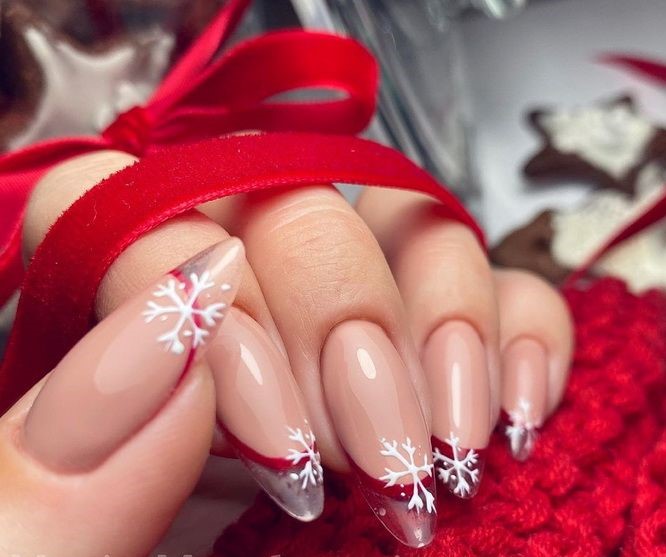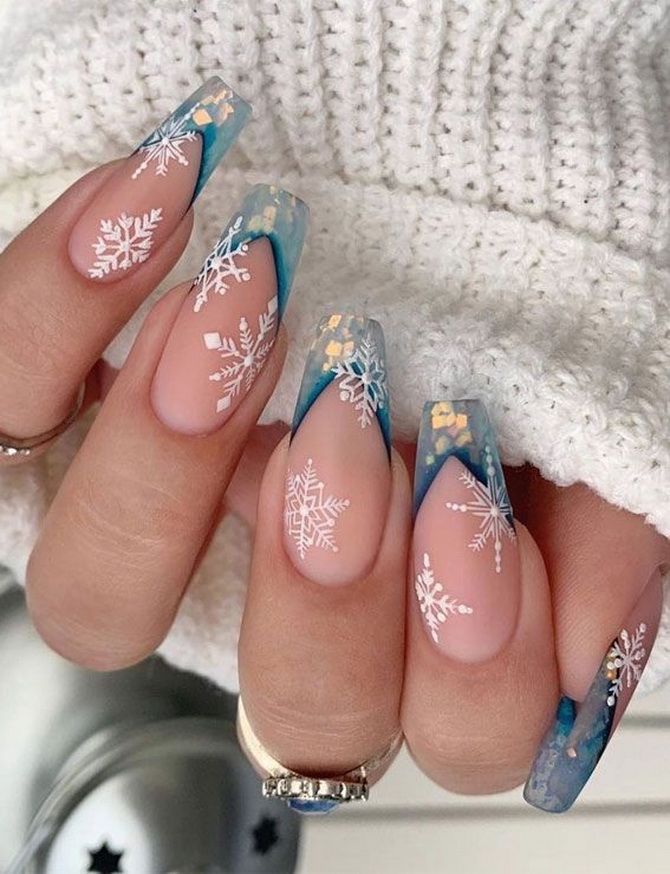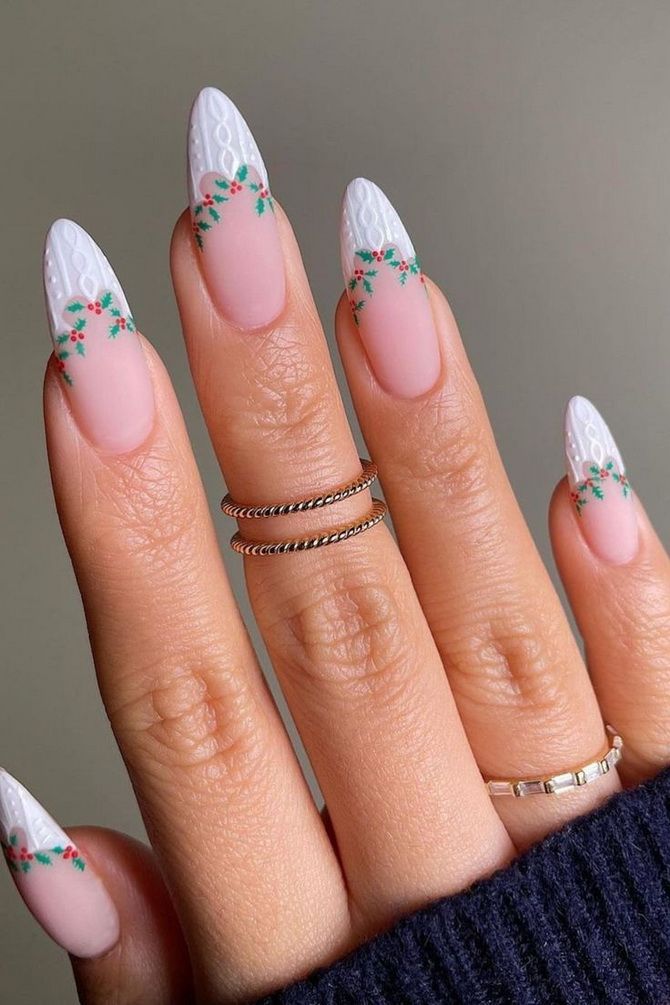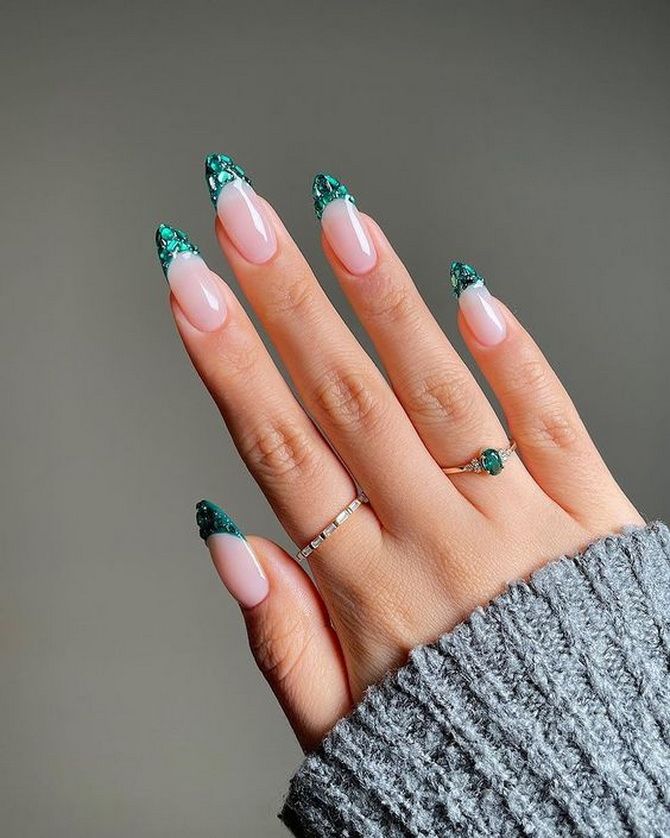 Themed manicure with New Year symbols
Cheerful thematic drawings on the nails convey the atmosphere of the approaching New Year holidays. These exquisite designs are a great way to personalize your expression in the New Year. You can limit yourself to one or two accent nails or create a whole collection of New Year's characters on them.
Among the most popular drawings:
deer;
snowmen;
Christmas tree;
bells;
santa hat;
star;
watch;
inscriptions;
New Year's ball;
Santa Claus;
snowflakes.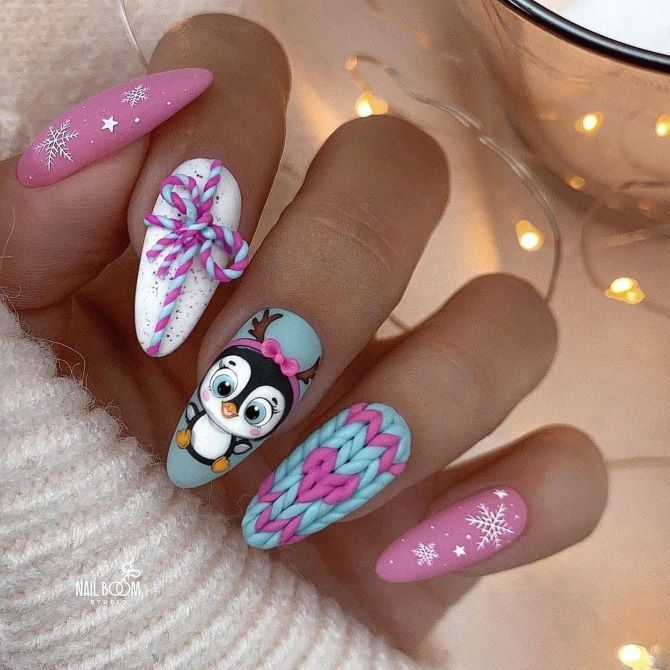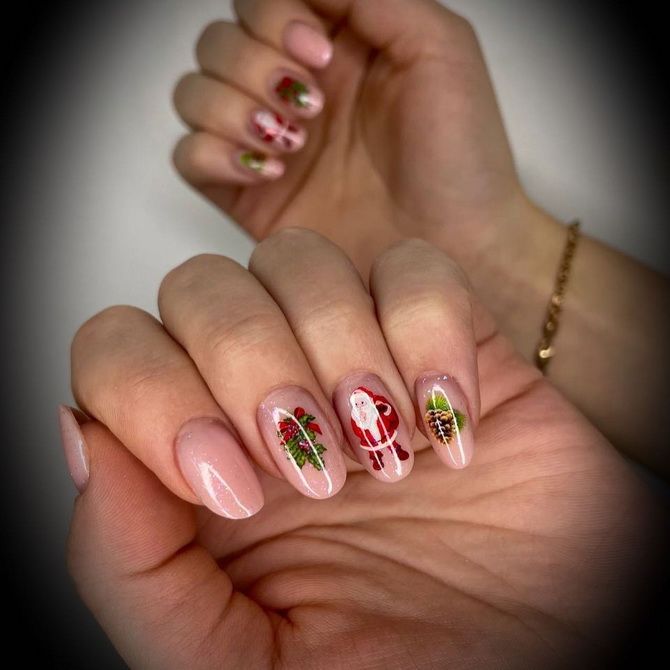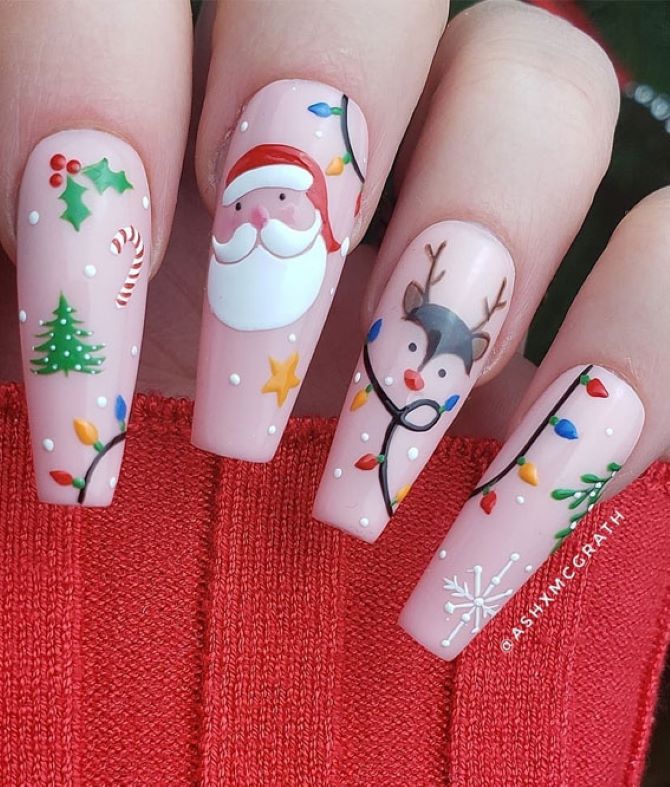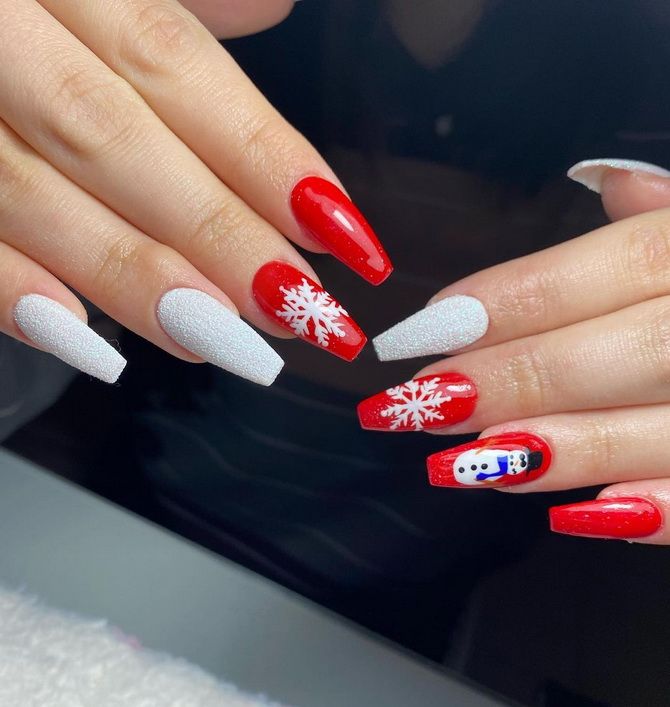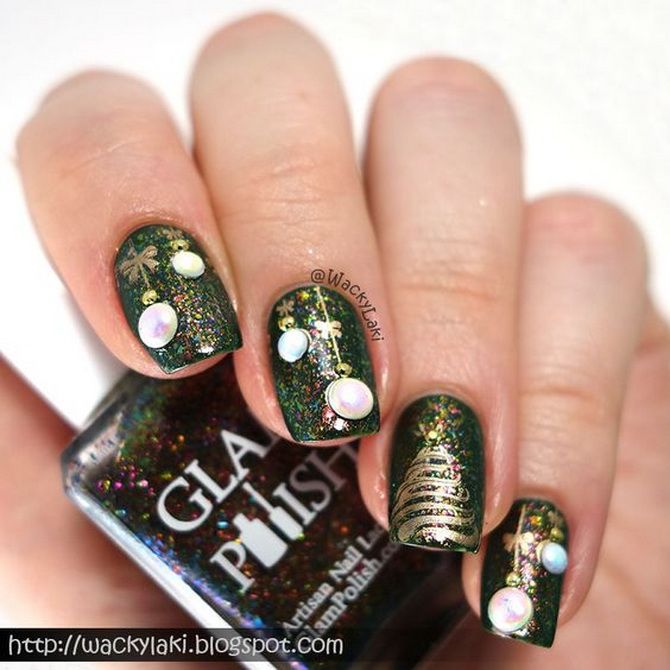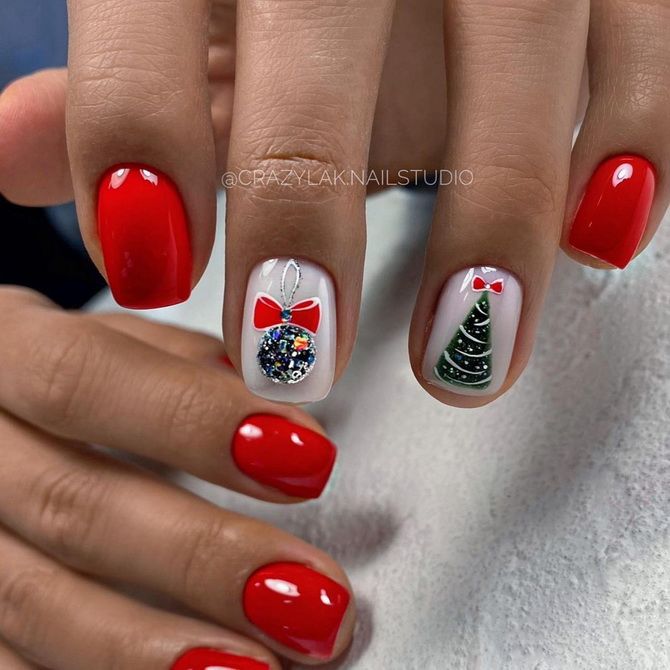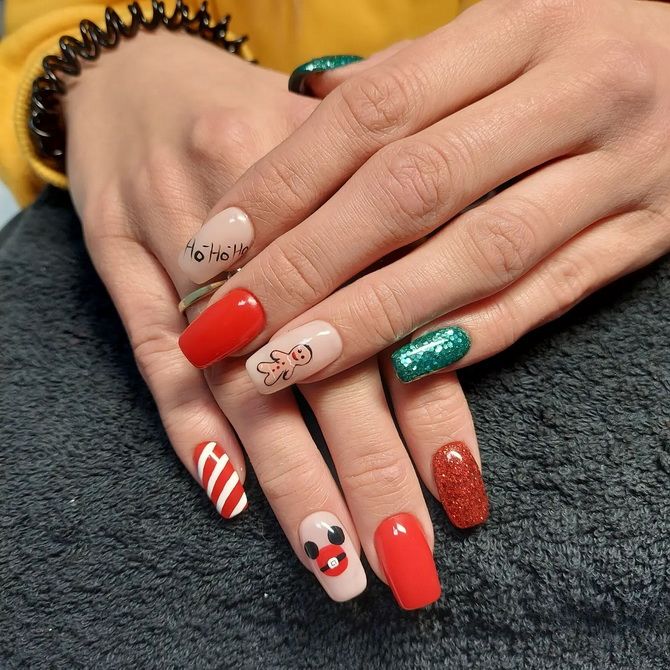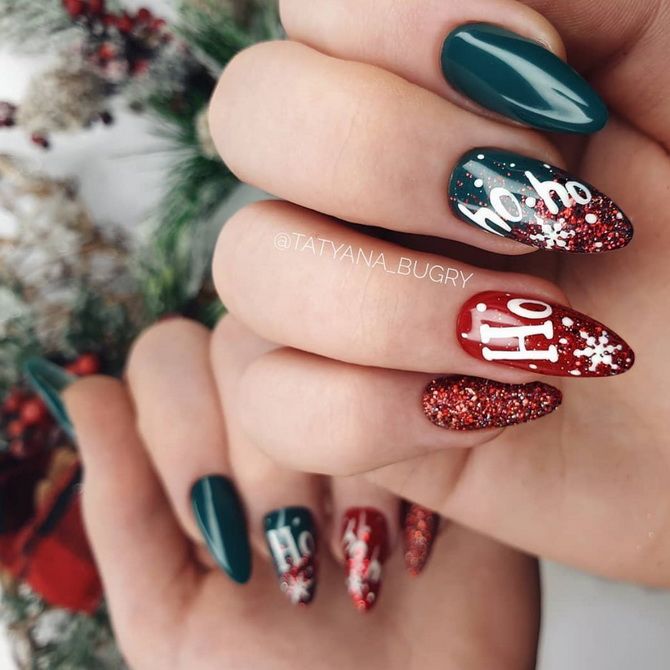 New Year's manicure with snowflakes
On the eve of the holidays, many girls want to transfer the New Year mood to their nails, and snowflakes are one of the most relevant and successful options. White crystals look most advantageous on saturated colors. Don't forget to add glitter that shines on the snow.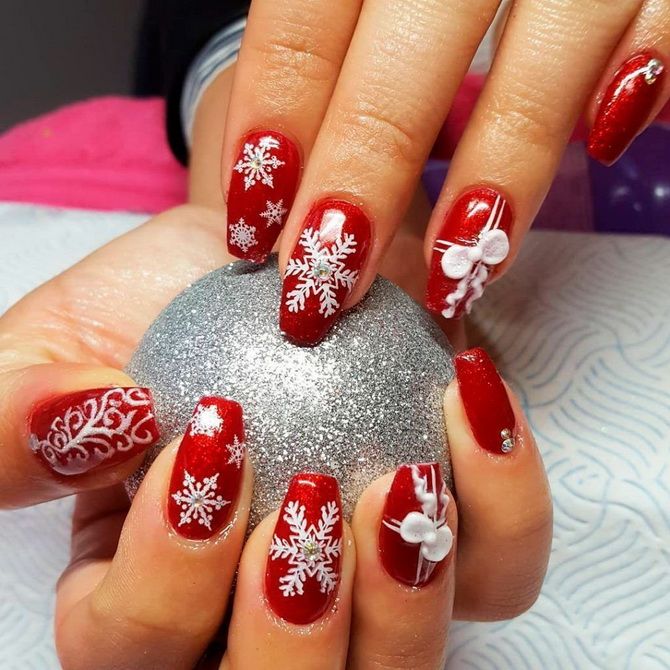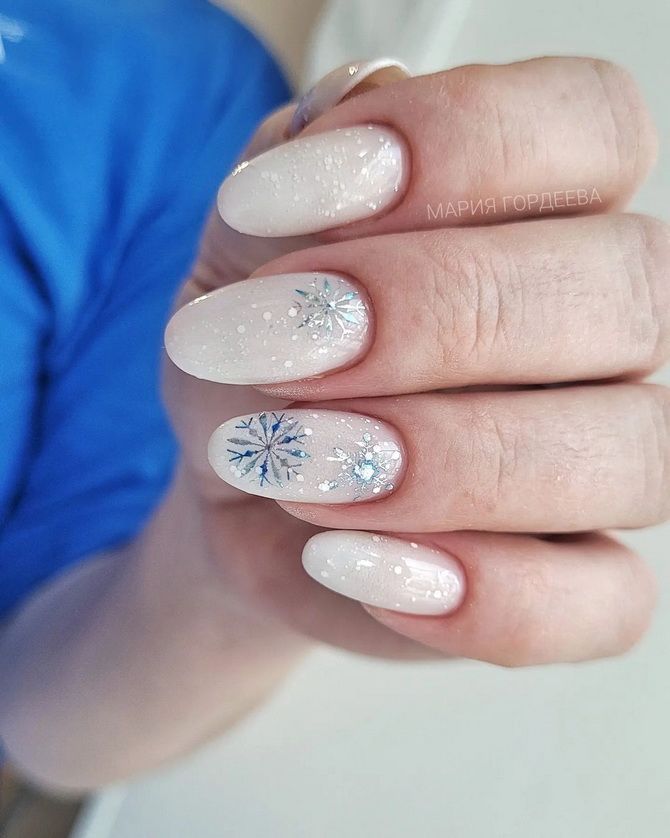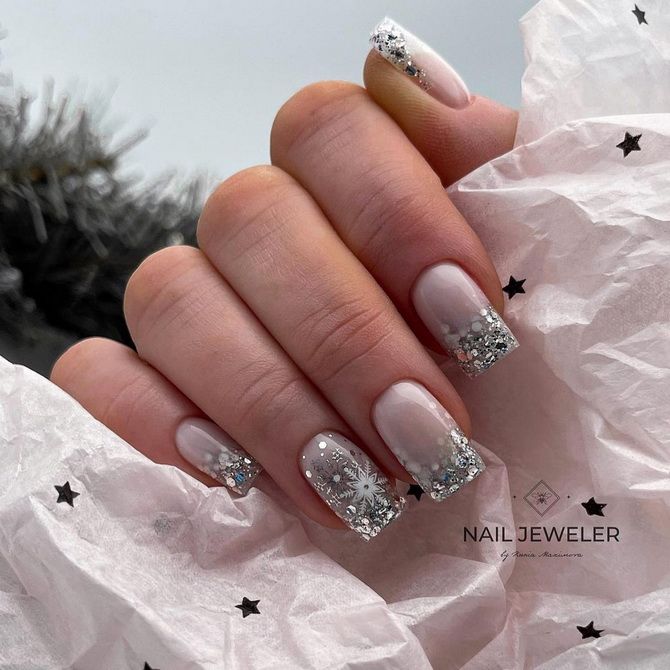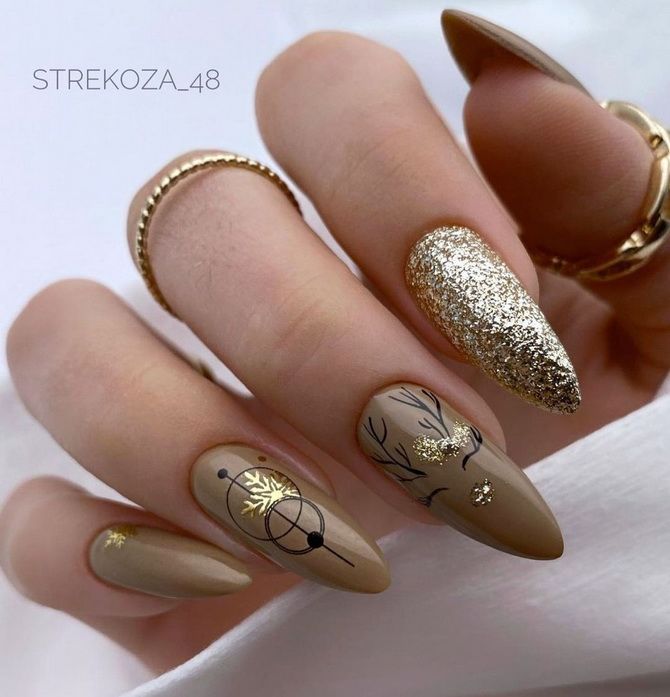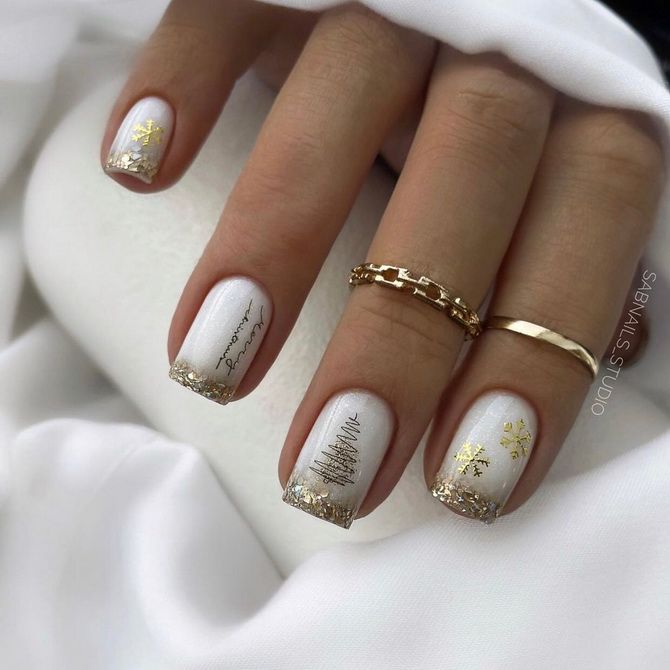 Similar articles / You may like this