All women and girls want to have beautiful eyelashes. Therefore, it is not surprising that mascara is a popular cosmetic product in the world. Each of them has different effects – elongation, volume, twisting, moisture resistance. We at joy-pup.com have put together tips on how to choose the right mascara for your lashes.
For sparse eyelashes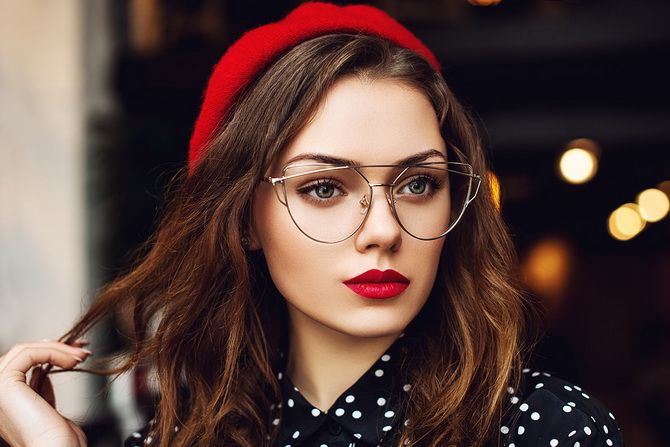 If your eyelashes are very delicate and sparse, then voluminous mascara with a thick brush is the best choice. It applies maximum color, which often contains sealing polymers and waxes, which make the lashes fuller. When applying, the brush should be located as close as possible to the base of the eyelashes. Then, with light twitching movements, stretch the mascara to the ends. To make lashes look even thicker, use the tip of the brush to apply the product between the hairs along the edge of the lashes. For XXL volume, shake off some loose translucent powder onto lashes that are still damp and apply a second coat.
For straight lashes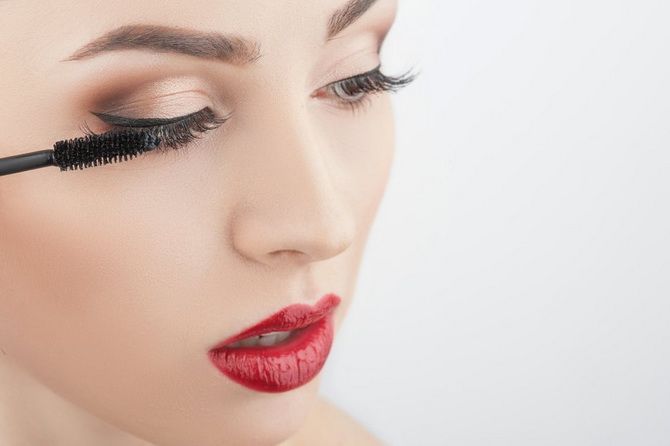 Those with straight, coarse lashes want more curl and lift. Use mascara with curved brushes or with several rows of rubber bristles on it. Apply it in rolling, curling motions to add extra curl. If the mascara contains emollient oils and waxes, the lashes will be very pliable. It is also helpful to use an eyelash curler before applying makeup. Choose a tool with a wide clip, which works well for straight lashes. To improve the effect, preheat the tongs with a hair dryer for a few seconds. Next, use a lash primer to help maintain the curl and lift you've created. Finally, coat your lashes with mascara. Some products contain film-forming polymers that help keep lash curl longer. Another option is to use waterproof mascara because it is drier than regular mascara, which means it holds the curve better.
For short lashes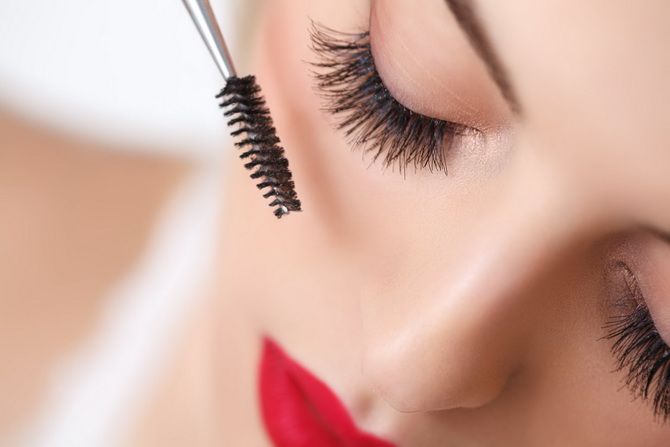 Short lashes are especially difficult to apply makeup. Mascara with a narrow brush or short rubber bristles is ideal here because it captures even the smallest hairs. Apply in a zigzag motion from roots to ends. This will help to evenly cover each eyelash and paint over them as much as possible. Don't forget to coat the lashes on all sides (top and bottom) because this will create the illusion of more length and volume. Apply mascara twice and carefully comb the eyelashes with a special comb after the first time. This separates the lashes and distributes the mascara evenly over each lash to the tips.
For sensitive eyes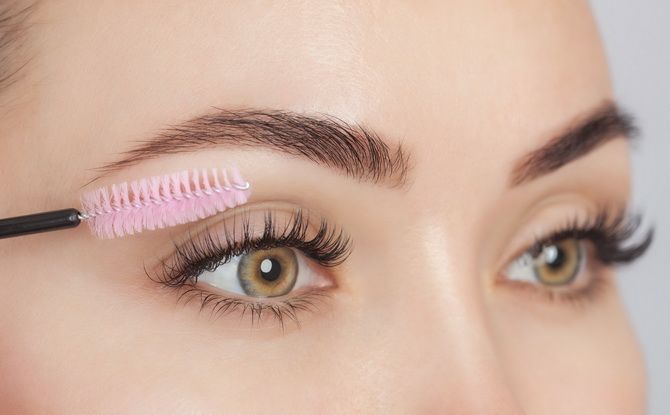 Things like dust, allergies, and wearing contact lenses can lead to increased eye sensitivity. To avoid burning and tearing during the day, choose hypoallergenic mascara. It consists of: beeswax, water, iron oxide, vitamins, glycerin. Make sure it is free of fragrances, parabens, propylene glycol, and petroleum products. Mascara should be easy to remove because vigorous rubbing can aggravate irritation. When applying, avoid getting mascara directly on the roots of the eyelashes. Start slightly above this point so you are further from the eyes.
See also lamination of eyelashes at home.
Similar articles / You may like this