An unpredictable incident occurred at the Cannes Film Festival. American actress Jane Fonda, who hosted the ceremony, launched the Palme d'Or winner, director Justine Triet.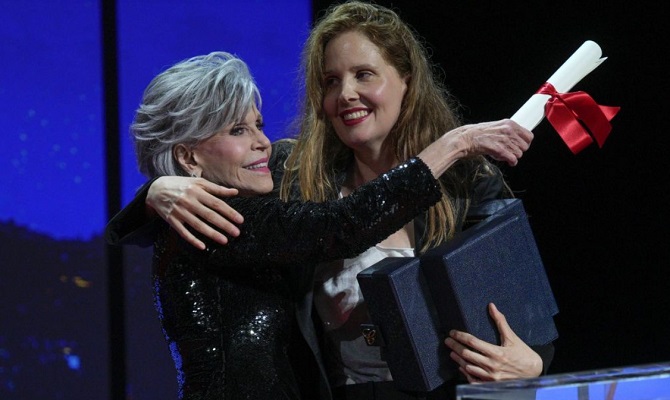 So, Fonda presented the winner with a statuette for the film Anatomy of a Fall. She also gave her a traditional scroll. But the director, after her speech, was a little confused, forgot the scroll and hurried to leave the stage.
Jane Fonda tried to get Trie's attention, but she didn't react. So the actress just threw a scroll at her. It hit the director's head. Trie did not react to the curiosity in any way, but this act aroused laughter from the audience.
Hanoi Jane democrat activist, feminist, who throws the scroll behind the head of the french female director who won the #PalmedOr at the #CannesFilmFestival2023 !
All the democrats are stupid ! #JaneFonda pic.twitter.com/UFE4u3E7gY

— Inspecteur71 (@Inspecteur91) May 28, 2023
To be continued…
Similar articles / You may like this