February is the month of the influx of tourists to the Horsetail Falls in Yosemite National Park (California). Only during this period, the waterfall spits out bright fiery streams, reminiscent of the seething of red-hot lava. This beautiful phenomenon is nothing but an optical illusion.
The rays of the setting February sun are reflected on the water in such a way that it "lights up" with an incredible overflow of bright orange and red hues.
In other seasons, the Horsetail Fall is also very beautiful – the height of 650 meters, the surrounding rocks and seething streams of water captivate the eyes of tourists from all over the world.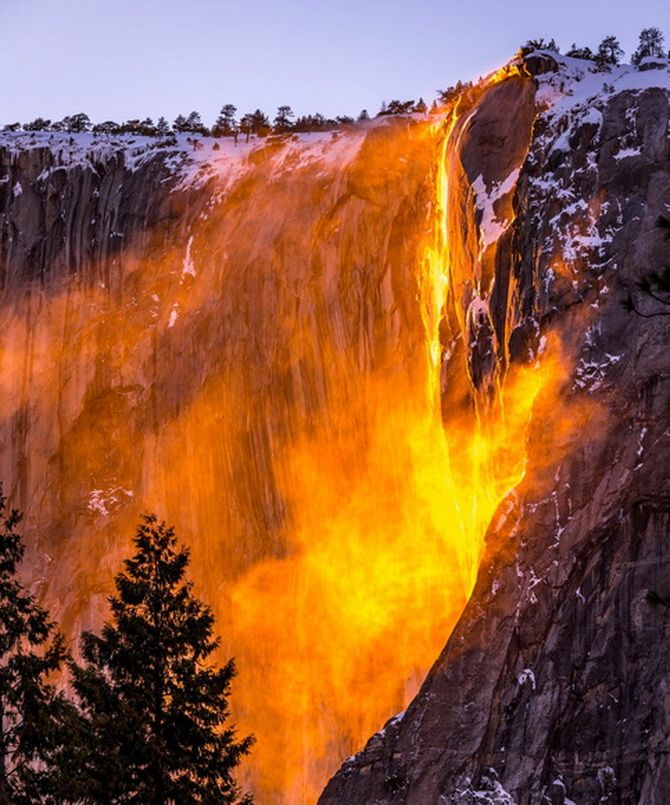 However, the February phenomenon is a unique phenomenon, peculiar only to the "fiery" Norsetail Fall, located on the slope of El Capitan Mountain in Yosemite National Park.
To catch the moment when the waters turn into shades of red-hot lava, tourists spend almost the whole day at the Horsetail Falls. However, the phenomenon itself does not last long. The best day for observations is February 21, the best time is at sunset, when the sun's rays fall on the waterfall at a right angle.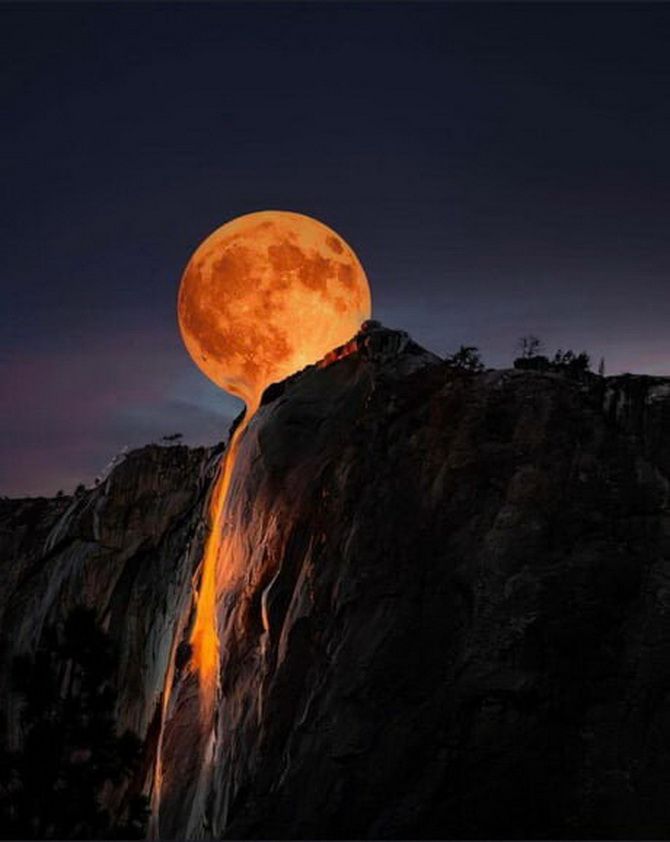 Some masters of photography manage to take such photos under the moon.
Similar articles / You may like this