More than 10 years ago, the Western media enthusiastically admired empty skyscrapers, silent streets and parks, wide boulevards, on which there are neither cars nor people. Uninhabited ghost towns are ambitious urbanization projects of the Chinese state.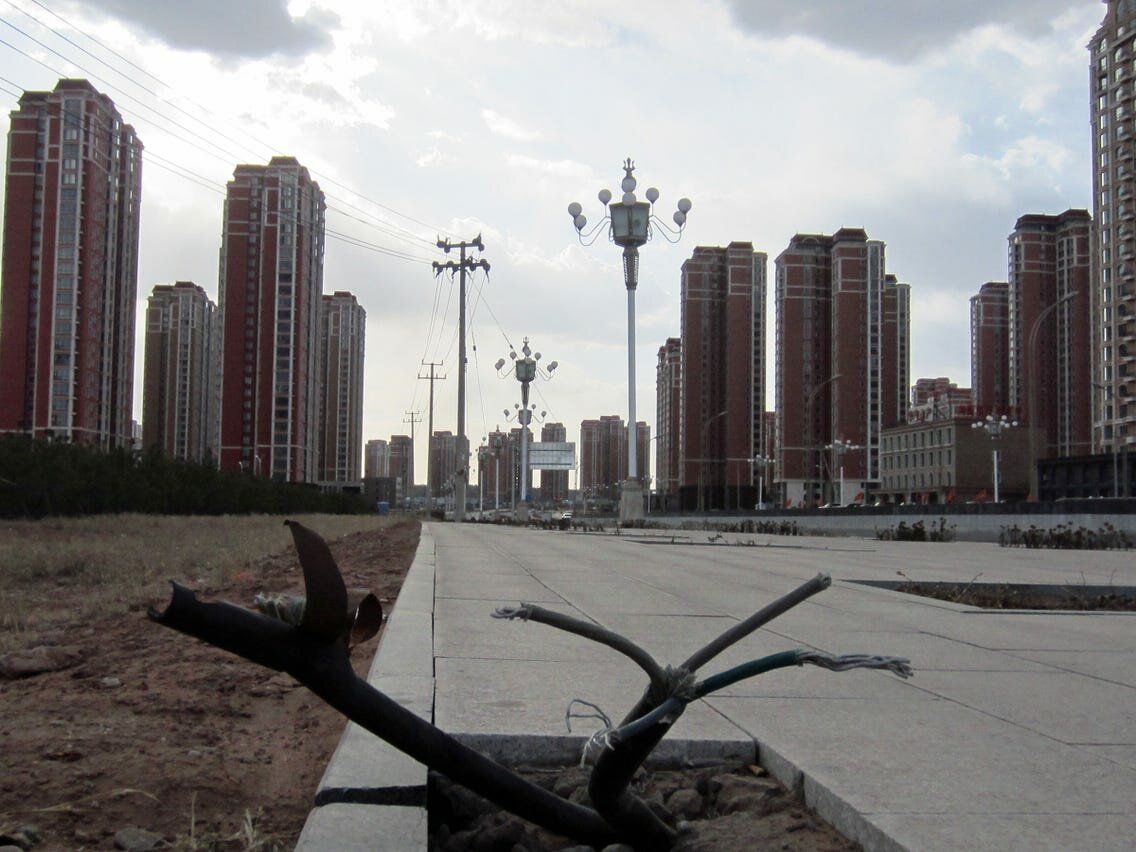 It is not known exactly how many such cities, the Chinese carefully hide this information. But according to some reports, in all these uninhabited cities, somewhere between 65-70 million apartments are empty. On the scale of the population of China, the figure is not global, but this number of apartments is enough to relocate all the inhabitants of France.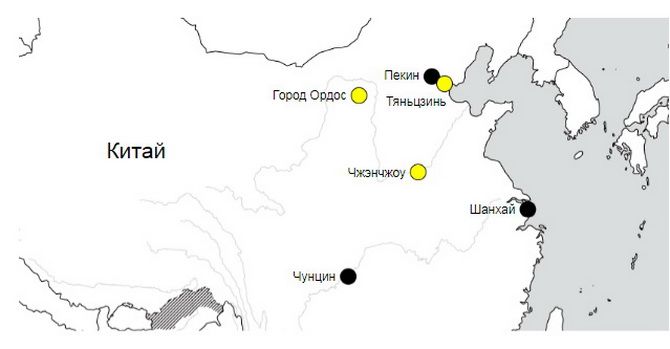 The first ghost towns began to be built around the 2000s. It was then that the housing shortage boom began. The Chinese government and wealthy developers decided to be far-sighted and invest in the construction of new cities. The processes of urbanization were gaining tremendous momentum, so they decided to act ahead of schedule, realizing that sooner or later the majority of the Chinese population would move to cities.
For example, in 1978, only 18% of the population lived in cities, and in 2020 this figure has reached 64%. Currently, the country has about 10 metropolitan areas with a population of more than 10 million people each. Thus, it can be argued that 1/10 of the world's population lives in Chinese cities.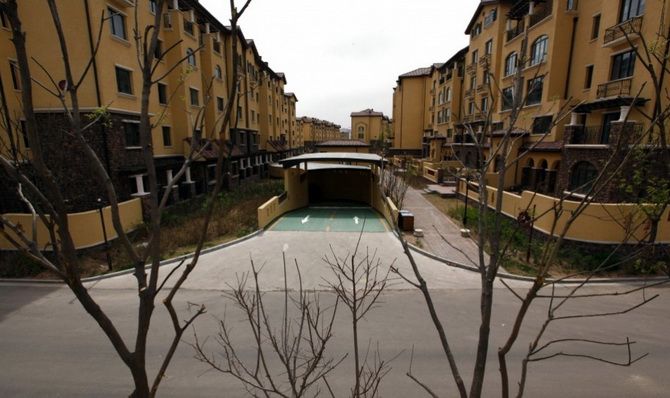 Now in more detail about the brand new ghost towns. It would be more correct to call them not cities, but newly built mega-districts of already existing megacities. It's fair to say that they're not really ghosts after all. In some cities in the last 5-7 years there has been an influx of population. Agree, it is strange to call a city a ghost if 100 thousand people live in it. But it looks really empty, as it was calculated, for example, for half a million.
The fact that the Chinese authorities somehow miscalculated regarding the pace of urbanization, that huge funds have been invested, but they will not return as soon as they would like, is undeniable and understandable. One thing is not clear – why did the Chinese copy other cities, create their clones? On the territory of China are ghostly London, Manhattan and Paris.

Tianducheng is Paris in China. Located about two hours west of Shanghai. The town resembles a miniature Paris. The Eiffel Tower, 91 meters high, is built there, you can see the gray facades of houses, cobbled streets and fountains – everything is in the style of the Renaissance. The city is designed for 100,000 people.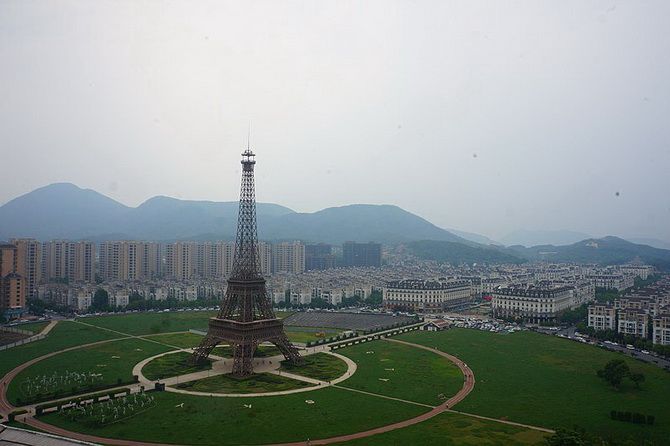 Built by Tianducheng in 2007. After 6 years, only about 2,000 people lived in it. It was then that it could be called a ghost town. Today, gradually people buy real estate there. The population has grown to 30,000.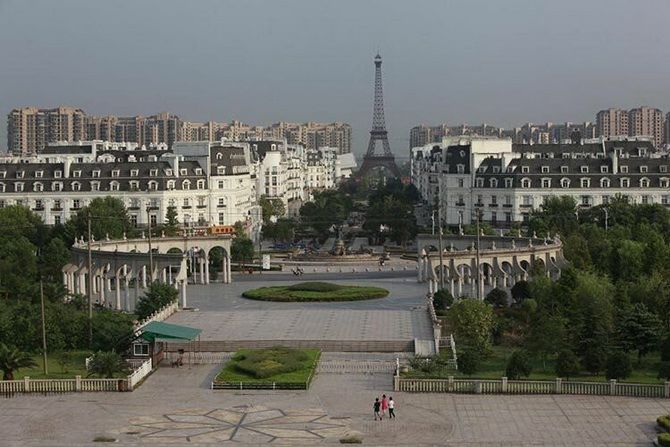 In the city of Ordos, the Kangbashi district was built, which can accommodate 300,000 inhabitants. But for many years only 2,000 people settled in it. The city still frightens with a gloomy emptiness. In order to revive Kangbashi, the government decided to cheat and moved some of the country's leading schools and universities there. Today, the area is slowly coming alive!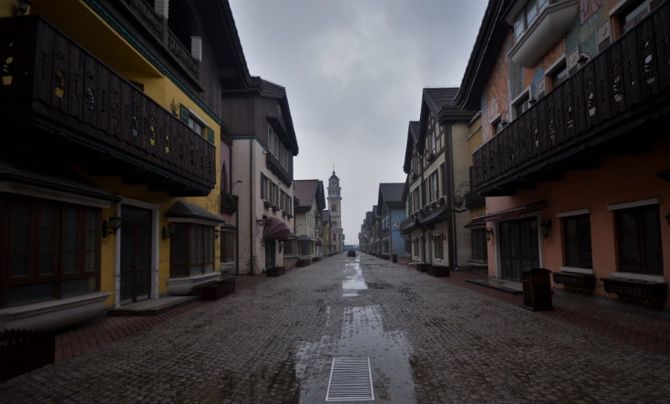 In China, there is also a small abandoned Switzerland – the city of Tonghui. The architectural design of the city was copied from the streets and houses of European Italy and Switzerland. Tonghui is not exactly a "city", but rather a European-style street located in the Beijing area. It houses various European-style restaurants, bars, towers and other structures. But most of the buildings remain abandoned.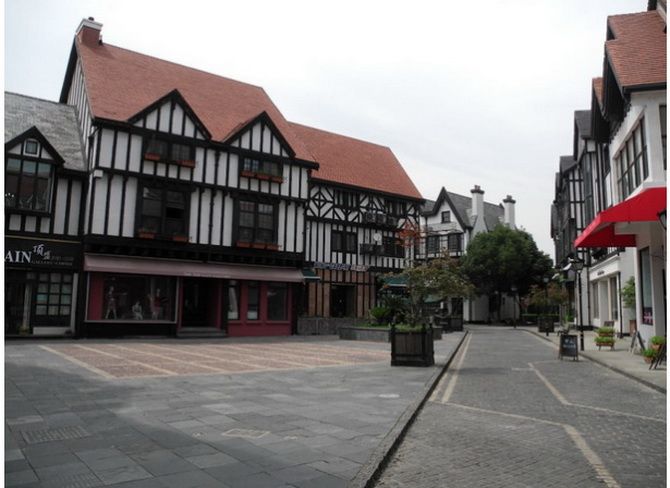 Thames Town is London, 40 km from Shanghai. On the streets of this city you can see the red telephone boxes typical of London, buildings in the English style, a monument to Harry Potter. It also has a Tudor-style pub and a fish and chips shop, as well as a variety of other commercial and residential properties, most of which are now empty. About $330 million was spent on the construction of Old England in China in 2006.
Some former ghost towns, such as Shanghai's Pudong district, are now wildly successful. Therefore, the risk that new cities will not be populated, of course, exists, but everyone understands that this is still unlikely. Rather, it is a matter of time. Creating a city from scratch is always work for the future. For a metropolis to come to life, people are needed. And for people to come, we need schools, kindergartens, hospitals, factories.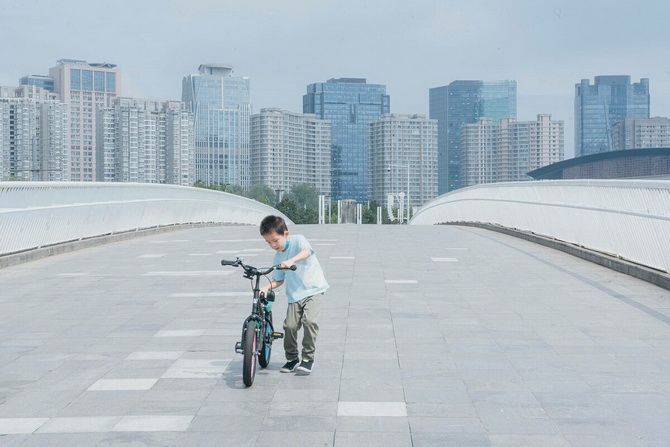 The problem with ghost towns is that the government expects that when people settle in, they will create infrastructure, and people do not want to buy housing where there are no schools and hospitals.
There are a lot of rumors around Chinese ghost towns. The above economic explanation does not provide a complete explanation. If building is unprofitable, why year after year China continues to invest millions in utopian projects. Something is wrong here.
Why are clone cities being built? China is so used to making fakes that it couldn't resist? Why the scale of construction is carefully hidden. And one more unanswered question: where do building materials disappear to? There is a total shortage of them on the planet. It is assumed that China is buying them for some global strategic purposes, which we don't understand yet. China is playing some kind of secret game for the future.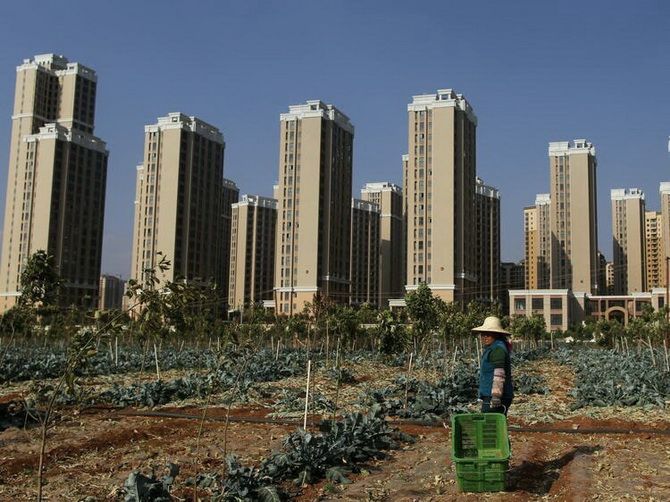 Similar articles / You may like this