In summer, during the abundance of fruits, you want to enjoy their taste, creating original dishes. And an excellent option would be a sweet salad that fits perfectly into the daily menu. We at joy-pup offer recipes for delicious sweet salads for every day.
Watch the bonus video of the fruit salad recipe
Sweet fruit salad with mint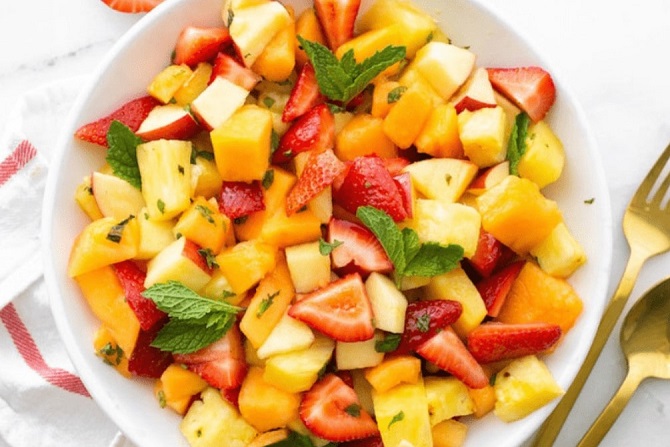 Ingredients:
2 apples
2 pears
1 kiwi
1 handful of strawberries
1 handful of grapes
Juice of half a lemon
fresh mint leaves
2 tbsp. spoons of honey
Step by step preparation:
Cut apples, pears, kiwi into small pieces.
Put fruit in a large bowl, add strawberries and grapes.
Drizzle the fruit with lemon juice and honey. Stir.
Chop fresh mint leaves and sprinkle over salad before serving.
Carrot-Nut Salad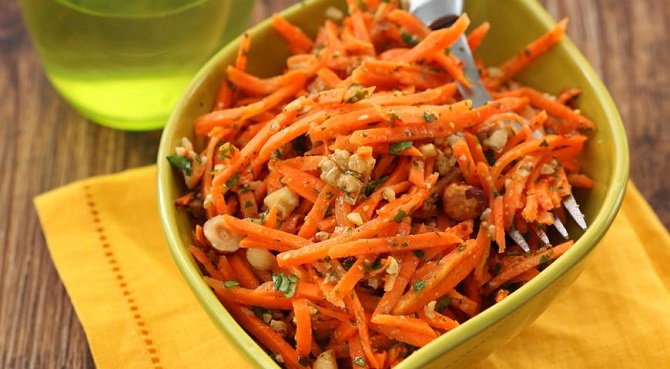 Ingredients:
3 medium carrots
1/2 cup walnuts, walnuts
1/4 cup raisins
2 tbsp. spoons of honey
2 tbsp. spoons of walnut yogurt
Step by step preparation:
Peel and grate the carrots on a coarse grater.
Chop the walnuts.
In a large bowl, combine carrots, nuts and raisins.
In a separate bowl, mix honey and walnut yogurt.
Pour dressing over carrot salad and mix well.
Salad "Exotica"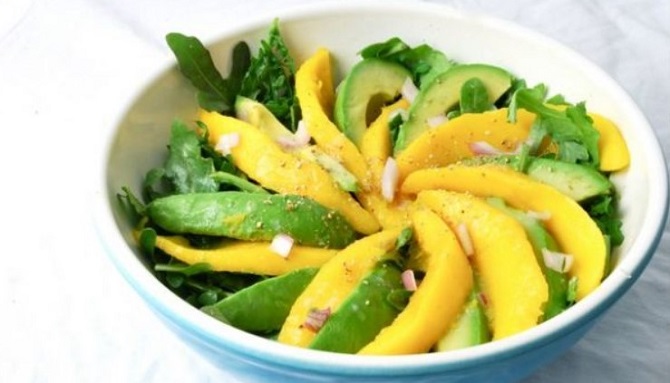 Ingredients:
1 pineapple
1 mango
1 avocado
1 handful of cashews
1 handful of mint
Juice of 1 lime
1 teaspoon honey
Step by step preparation:
Peel the pineapple, mango and avocado and cut them into cubes.
Toast the cashews in a dry frying pan until golden brown.
Combine pineapple, mango, avocado and cashews in a large bowl.
Pour over lime juice and honey, mix gently.
Sprinkle with finely chopped mint before serving.
Salad with pear and caramelized nuts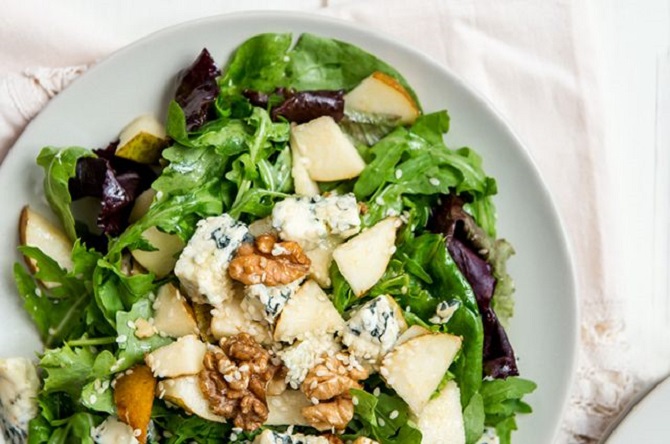 Ingredients:
2 pears
1/2 cup walnuts
2 tbsp. spoons of honey
100 g cheese (to your taste)
lettuce mix
Step by step preparation:
Cut the pear into thin slices.
Cut the nuts in half.
Roast the walnuts in a frying pan with honey until caramelized.
Mix lettuce leaves, pears and nuts in a large bowl.
Add pieces of cheese.
Drizzle the salad with a spoonful of honey before serving.
To be continued…
Similar articles / You may like this