Lamb is widely used in the cooking of various cultures. Its rich taste allows you to cook many delicious dishes that win the hearts of gourmets. But its specific smell scares away many cooks, as it is pronounced. We at joy-pup will tell you how to properly cook lamb and offer several interesting dishes.
Watch the bonus video on how to cook a lamb dish
How to remove a specific smell and taste from lamb?
If you do not like the taste of lamb, and because of this you did not dare to add it to your menu, we offer a simple recipe. Soak the meat in kefir for 6-8 hours. Thanks to this, the smell will completely disappear, and the lamb fibers will become perfectly soft. This recipe will also be a good option if the meat was frozen.
Pilaf with lamb and vegetables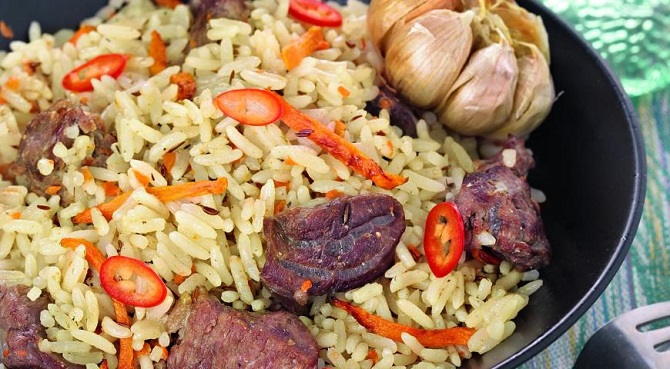 Pilaf is a dish of boiled rice with meat and vegetables, which in different cultures may differ slightly in the composition of the ingredients. To prepare pilaf with lamb, we need:
500 g lamb, diced
2 cups rice
2 onions cut into half rings
2 carrots, cut into thin strips
Spices: zira, turmeric, coriander
Salt and pepper to taste
frying oil
Step by step preparation:
Fry onions and carrots until golden brown.
Add lamb and fry until browned.
Pour in water to cover the ingredients and simmer until the meat is tender.
Rinse the rice and add it to the meat and vegetables. Season with spices, salt and pepper.
Cook the pilaf over low heat until the rice is cooked. Serve hot.
Lamb shish kebab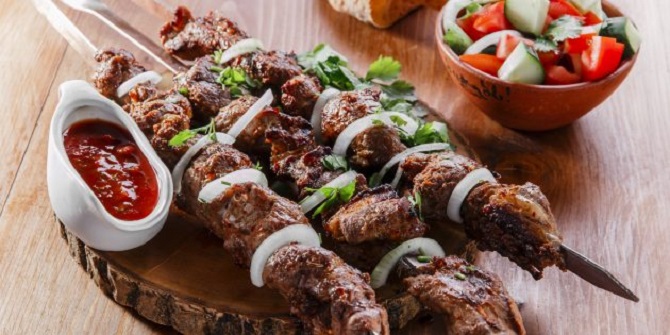 Shashlik is a classic grilled dish, adored by many. To prepare a fragrant lamb kebab, we need:
1 kg lamb meat, cut into pieces
4 onions, cut into rings
Marinade: olive oil, lemon juice, thyme, rosemary, salt, pepper
Step by step preparation:
Prepare the marinade by mixing olive oil, lemon juice, chopped herbs, salt and pepper.
Submerge the lamb pieces and onions in the marinade for 2-3 hours.
Thread meat onto skewers alternating with onions.
Grill until golden brown on both sides.
Lamb cutlets with mint sauce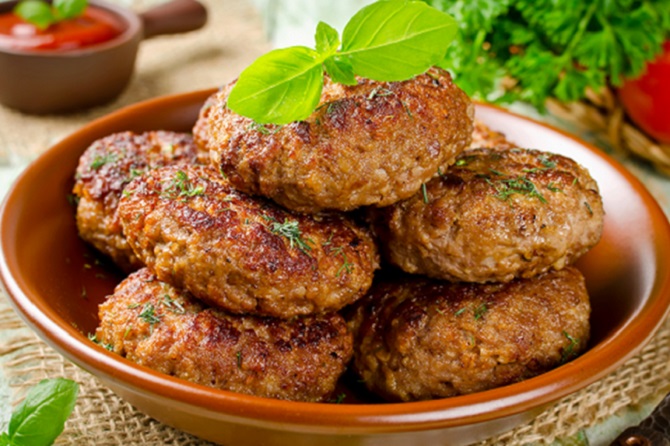 Lamb cutlets can be a gourmet treat. For cooking you will need:
500 g minced lamb
1 egg
1 onion, finely chopped
2 garlic cloves, minced
Salt and pepper to taste
Breadcrumbs or breadcrumbs for sprinkling
Fresh mint and yogurt for sauce
Step by step preparation:
Mix minced meat with egg, onion, garlic, salt and pepper.
Form cutlets, roll them in breadcrumbs.
Fry in a pan on both sides until golden brown and cooked.
For the sauce, chop fresh mint greens and mix with yogurt.
To be continued…
Similar articles / You may like this