A swimsuit is an integral part of a summer wardrobe, but choosing one can often be a daunting task. From the choice of patterns, styles, materials, you can get confused. When buying, an important aspect is not only style, but also the type of figure. After all, a well-chosen swimsuit affects not only the appearance, but also self-confidence. Find out on Joy-pup how to choose a swimsuit according to your body type
Choosing a swimwear
Choosing a swimsuit is a difficult task, as there are many aspects to consider. It is important that you want to highlight in yourself, and what type of physique you have. Although the structure of the body is different for everyone, there are characteristic proportions, on the basis of which several figures can be distinguished. Basically, the following body shapes are most common: "Rectangle", "Hourglass", "Pear", "Apple", "Inverted Triangle".
"Rectangle"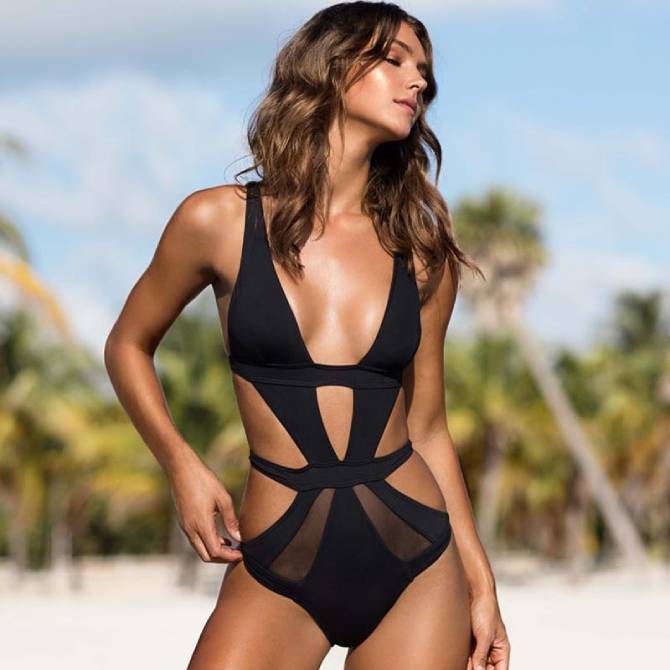 The Rectangle body type is characterized by a similar width of the hips and shoulders, which is accompanied by a smaller bust size. The most important thing for this figure is the creation of roundness and shapes. It is worth playing with colors, patterns, textures and different details. An ideal choice would be a bandeau style or a bikini with a complex cut. If you prefer one-piece swimsuits, then a plunge with a bold V-neck is a good choice. You can consider asymmetrical swimsuits or with side cutouts that form a beautiful hourglass shape. If you want to create the illusion of wider hips, look for models that are cut above the level of the hips, which optically narrow the waist and give a rounded shape.
"Hourglass"
A slim waist, full breasts and a feminine hourglass silhouette characterize this body type. The width of the bust and hips is almost the same, and the waist line is beautifully curved. With such a figure, one should strive to follow the silhouette given by nature. Any style and shape of a bathing suit suits you. But you should avoid options that emphasize the shoulders and hips, as they can break the beautiful proportions.
"Pear"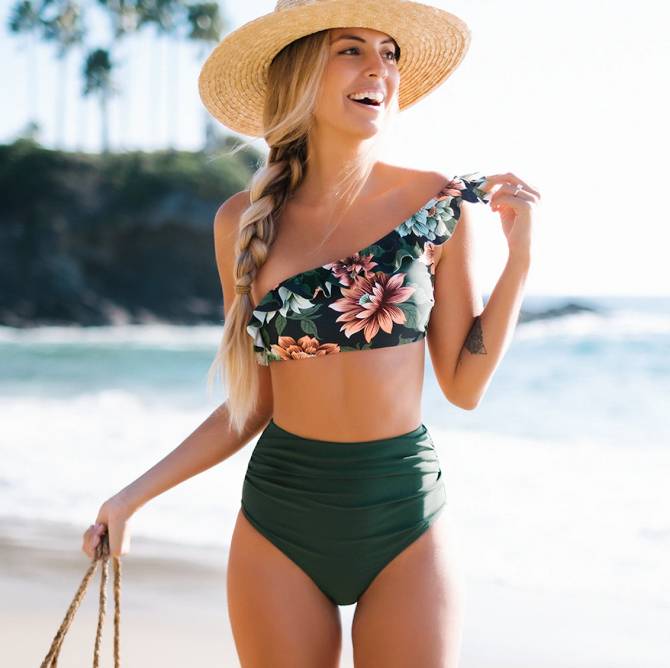 The pear shape is characterized by narrow shoulders, a thin waist and wide, full hips. Your goal is to create a harmonious silhouette in which the hip line is optically reduced, and the emphasis is on the waist and upper body. When buying a two-piece swimsuit, it is recommended to choose a light and bright top and a dark bottom without a pattern. Pear-type women can comfortably wear bold patterns, voluminous details and embellishments, bright colors, and sophisticated cuts.
"Apple"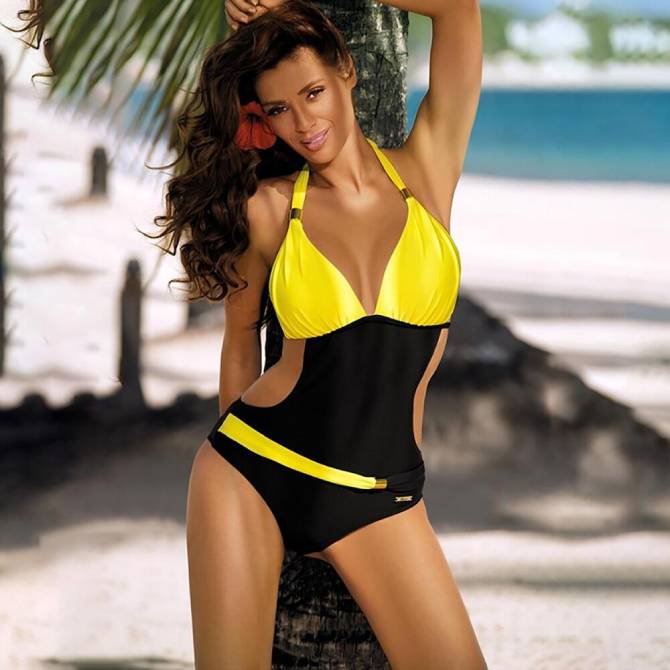 The apple body type is characterized by a wide waistline, large chest and narrow shoulders and hips. With such a figure, it is important to properly support the chest and optically create a narrow waist. This can be achieved by focusing on the lower body. Slim fit one-piece swimsuits with a variety of cutouts allow you to create a beautiful figure, curve the waist, emphasize the top and legs.
"Inverted Triangle"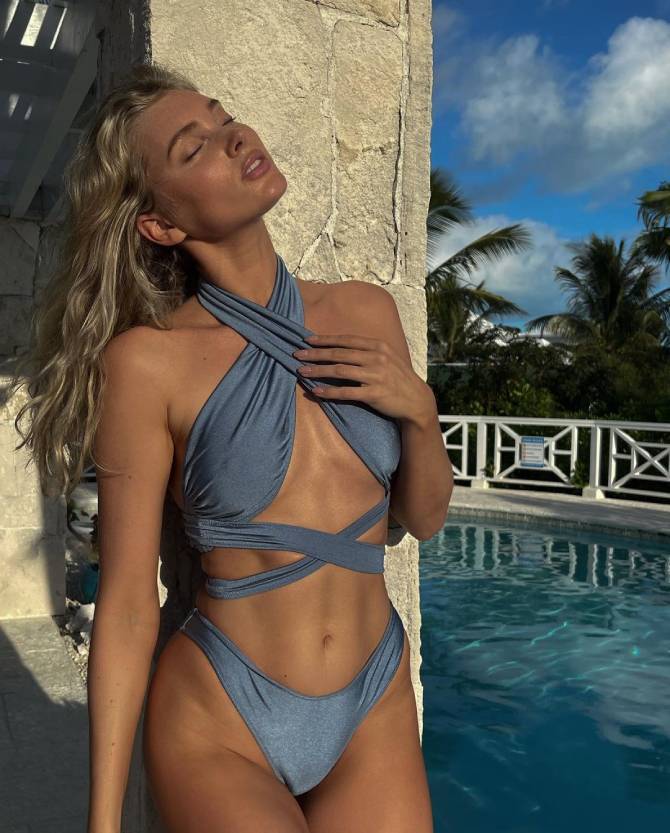 The inverted triangle body shape is often compared to an athletic body shape due to its strong shoulder line, but this figure combines a normal bust with narrow hips. The waist line is less pronounced and tapers from the shoulders to the hip line, so the goal of this figure is to balance the width of the hips with the upper body. In this case, wearing prints on the upper body should be especially avoided. Thick uppers with criss-cross straps and various attachments add a sophisticated look and beautifully place accents in just the right places.
Similar articles / You may like this