After a hard day at work, you want to relax and unwind. With the help of a warm bath, you can recover, improve your health and skin, and relieve heavy thoughts. And additives also play a big role in this: essential oils, salts and herbs. The variety of ingredients is simply amazing. We at joy-pup will look at 5 recipes for perfect relaxation in the bath.
Baking soda and ginger
This is a great recipe for cleansing the pores, which means to improve the condition of the skin of the body. Add some ginger and baking soda to perfectly cleanse your skin and make it supple. You will be surprised by the result.
Lavender and Chamomile
Great recipe for good sleep. This bath helps to overcome insomnia, relax after a hard day and relax. You should add a few chamomile tea bags and a sprig of lavender, which has soothing properties.
Essential oil of lavender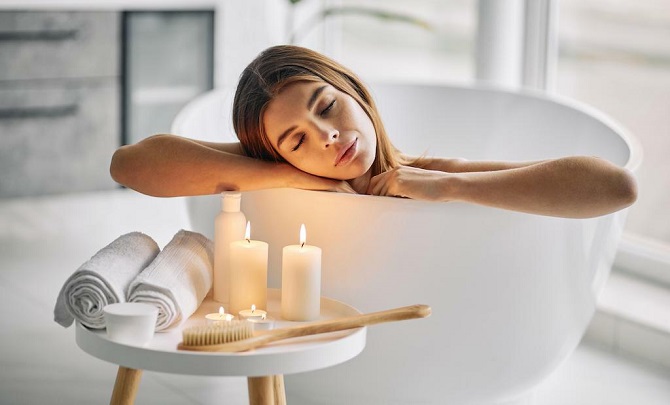 Add a few drops of essential oil to warm water. This recipe will improve your mood, get rid of headaches and even relax. You can also add sea salt to your bath to improve the effect.
Rose and lavender
If you feel stressed, be sure to give yourself a bath with these two ingredients. You can relax, calm your nerves and get rid of stress. You can use essential oils or rose petals with a sprig of lavender. You will feel real relaxation.
Equalipt and Peppermint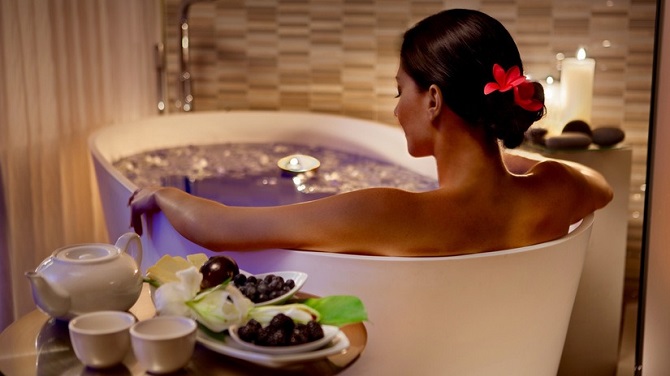 Such a bath will not only give relaxation, but will also be an excellent prevention of colds. You can also freshen up, relieve body pain, regulate body temperature. You will love this bath.
Similar articles / You may like this